Psalm 118
God is the Lord and has revealed Himself to us!
Blessed is he that comes in the name of the Lord!

O give thanks to the Lord, for He is good, for His mercy endures forever!

All nations surrounded me, but in the name of the Lord I withstood them!
I shall not die, but live and recount the deeds of the Lord!

The stone which the builders rejected has become the head of the corner.
This is the Lord's doing and it is marvelous in our eyes!
Psalm 118: 27,26,29,10,17,22, 23 ("God is the Lord" at matins)

The Lord is my strength and my song, He has become my salvation.
The Lord has chastened me sorely, but He has not given me over to death.
Psalm 118: 14,18 (Resurrection Prokeimenon, tone 2)
This is another one of those psalms with many echos in Orthodox liturgical life.
At Matins we sing "God is the Lord and has revealed Himself to us, though some argue that the translation really ought to be "The Lord is God…"; this would emphasize the Christian reading, that the Lord Jesus Christ is revealed to us as God. The New Testament frequently points to Christ as "the stone which the builders rejected" (Mt 21:42, Mk 12:10-11, Lk 20:17, Acts 4:11).
On Palm Sunday Verses 1-4 are used for the Third Antiphon, and verses 25-30 are sung for the communion hymn (notably verse 27: "Bind the festal procession with branches, up to the horns of the altar.")
On Pascha verses 24 and 1 are the prokeimenon for the Divine Liturgy: "This is the day which the Lord has made, let us rejoice and be glad in it! O give thanks to the Lord, for he is good, for His mercy endures forever!"
Every eight Sundays we hear verses 14 and 18 as the tone 2 prokeimenon, "The Lord is my strength and my song, He has become my salvation. The Lord has chastened me sorely, but he has not given me over to death."
Being "chastened" by the Lord is a difficult topic for most of us, since we like to think of God as an enthusiastic cheerleader more than a demanding coach. Saint Clement of Rome (died 99AD), had this to say about the Lord's correction, which often is received through the words of others.
Let us receive correction, beloved, on account of which no one should feel displeased. Those exhortations by which we admonish one another are both good [in themselves] and highly profitable, for they tend to unite us to the will of God. For thus says the holy Word, "The Lord has chastened me sorely, but he has not given me over to death." "For whom the Lord loves he chasterns, and scourges every son whom he receives" (Prov 3:12; Heb 12:6).
(Saint Clement of Rome, First Epistle to the Corinthians, XLVIII-LVI (adapted from Manley, Grace for Grace, the Psalter and the Holy Fathers, 455).
Update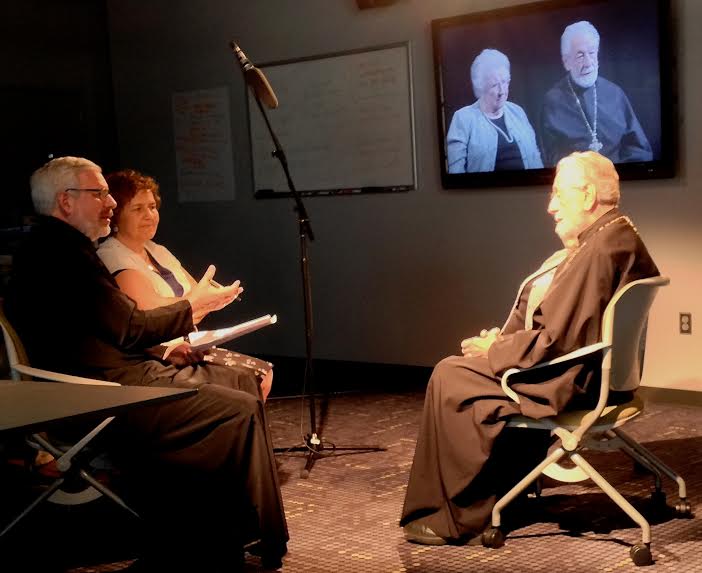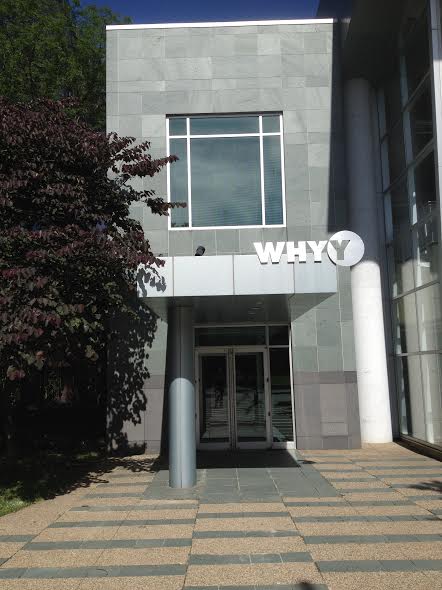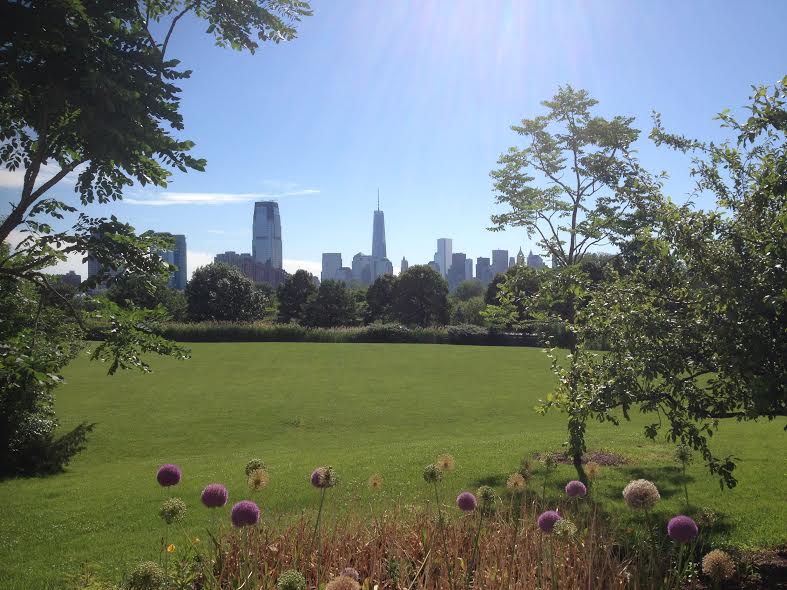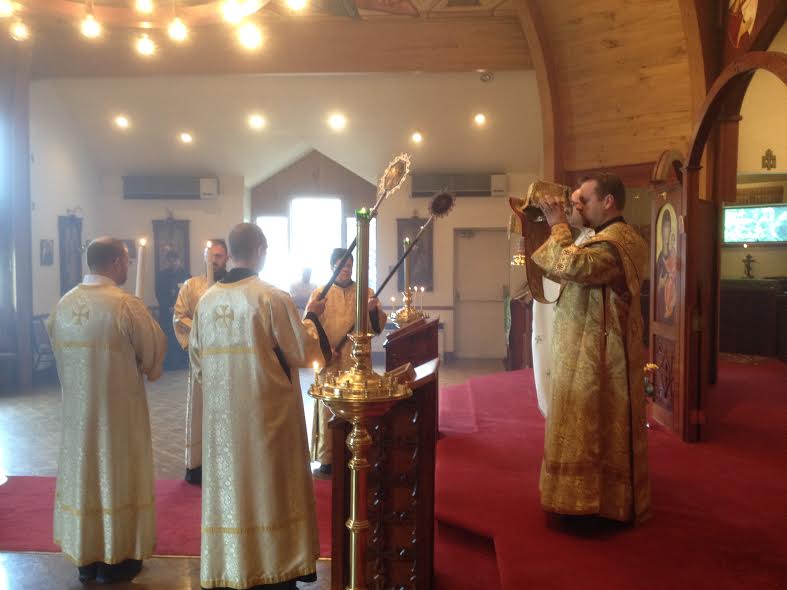 It has been a busy few days for me since last Friday, which is why the Chancellor's Diary hasn't been updated lately.
Friday, June 20. Fr John Shimchick has been organizing a project of recording stories of senior clergy and their wives, in part for history but more importantly as examples for the rest of us. Father Daniel and Dunya Hubiak have served the OCA for decades in many capacities. Father Dan was at various times Secretary, Treasurer and Chancellor of the OCA. He was in the 1970 delegation that went to Moscow to receive the tomos of autocephaly, and in the 1990's was the first rector of the OCA's representation church in Moscow. Father John asked me and my wife Denise to interview the Hubiaks at the studios of WHYY in Philadelphia (home of NPR's Terry Gross and "Fresh Air".) The interview is being edited and will be available soon.
Saturday and Sunday, June 21-22. My wife and I were on dog-sitting duty in Jersey City for son and daughter-in-law who were travelling. I served with Father Joseph Lickwar at Saints Peter and Paul Church, where the Hubiaks also served for a number of years.
Monday, June 23. Metropolitan Tikhon left for Ottawa to begin the Holy Synod of Bishop's annual retreat this week. I went to Saint Vladimir's Seminary to help with the Diaconal Practicum led by Archdeacon Kirill Sokolov and the orientation for the new Doctor of Ministry of Program led by Father Sergius Halvorsen.
Tuesday, June 24. Divine Liturgy for the Nativity of Saint John the Baptist. Meeting with diaconal students to discuss their path to faith and church service and the pastoral challenges they face. Seminar with DMin students to introduce the course I'll be teaching, "Ministry in a Secular Age."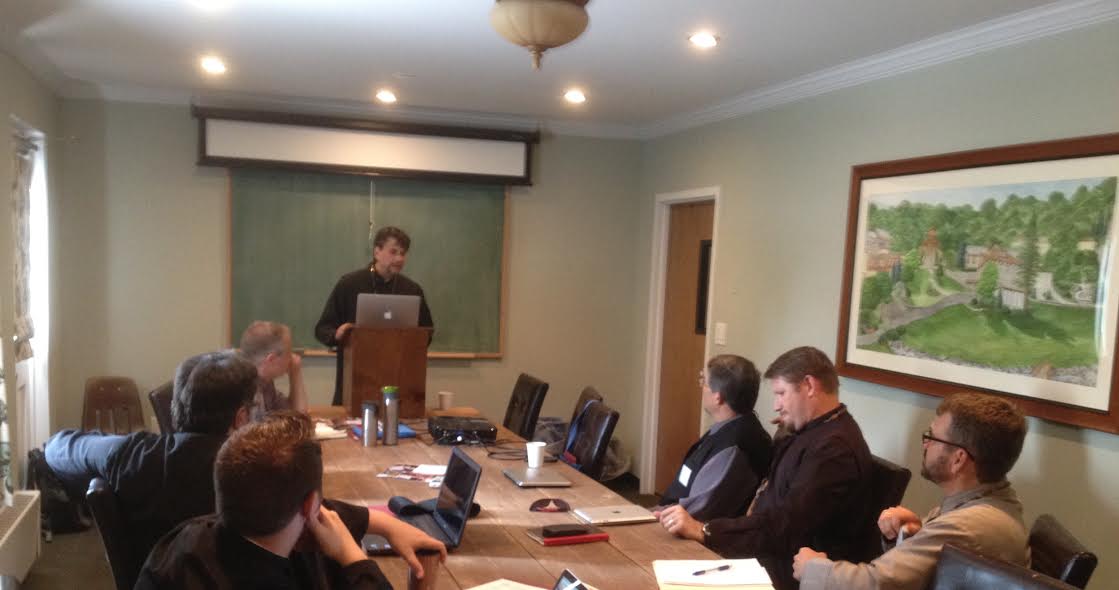 Wednesday, June 25. After Divine Liturgy, participated in the DMin seminar presented by Father Nicholas Solak, "Ministry and the Person of the Minister."
The students are all long-time pastors with wide-ranging experience and from various jurisdictions. Early in the afternoon Dr Albert Rossi asked to interview me about the psalms for his podcast on Ancient Faith Radio, "Becoming a Healing Presence." Dr. Rossi has been teaching pastoral theology and counseling students for many years at Saint Vladimir's Seminary. He has a PhD in Psychology from Hofstra University, is a licensed psychologist and retired professor of psychology (Pace University, New York). His podcasts can be found here:
www.ancientfaith.com/podcasts/healingpresence.
I'm back at the office today. Melanie Ringa, Father Eric Tosi and I will meet with the auditors this afternoon.