Human Pride, Human Nature
The lofty looks of man shall be humbled, the haughtiness of men shall be bowed down, and the Lord alone shall be exalted in that day. (Isaiah 2:11)
In the heyday of the Roman Empire brilliant generals were awarded the right to have a triumphal procession into Rome, something like a ticker-tape parade on the grandest scale. But to keep this from going to his head the general is said to have been accompanied by a slave, who while holding a gold wreath over his head whispered at the same time the words "Memento mori" or "hominem memento", remember that you are mortal, remember that you are only a man.
Isaiah is a good reminder of what God does with human pride. And today's reading from Genesis—the second account of creation—tells us once again that none of is self-made. We are God's work, taken from the soil and given life and breath by Him.
We are created to be in communion with God. And therefore when we go our own way, apart from our inborn human-divine nature, we can expect things to go wrong. But when we act according to our nature in collaboration with God, health returns. As Proverbs says,
Trust in the Lord with all your heart, and lean not on your own understanding;
In all your ways acknowledge Him, and He shall direct your paths.
Do not be wise in your own eyes; fear the Lord and depart from evil.
It will be health to your flesh, and strength to your bones.
(Proverbs 3:5-8)
Orthodox, Ecumenical and Religious Leaders Meet Pope Francis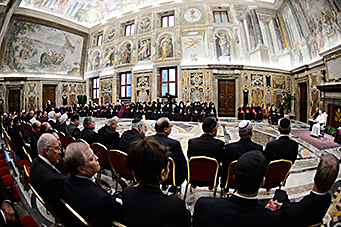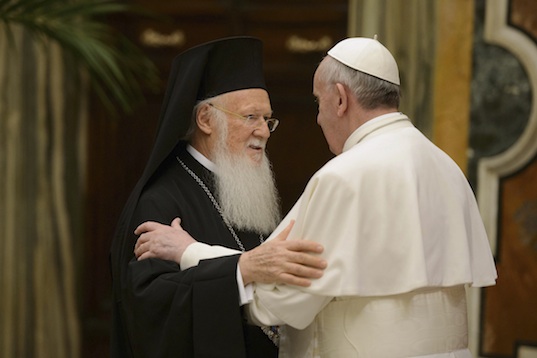 Father Eric G Tosi sent a text message yesterday saying that he and Metropolitan Tikhon met Pope Francis during the audience with ecumenical and religious leaders. Patriarch Bartholomew was given a prominent place in the proceedings. The Vatican newspaper L'Osservatore Romano reported that the audience began with a greeting from the Ecumenical Patriarch, whom the Pontiff then addressed, calling him, "my brother Andrew," referring to the Apostle Andrew, brother of Saint Peter. Pope Francis emphasized that the "achievement of full" unity among believers in Christ depends not only on "the plan of God", but also on "our loyal collaboration".
"Let us ask the merciful Father to live to the full that faith we received as a gift on the day of our Baptism, and to be able to bear a free, joyful and courage witness to it. It will be our best service to the cause of unity among Christians, a service of hope for a world still scarred by divisions, clashes and rivalry".
Speaking to the representatives of other religions, the Pope recalled our common responsibility for creation, "which we must love and protect", he said, with regard to "those who are the poorest and who are weak and suffering, to foster justice, to promote reconciliation and to build peace".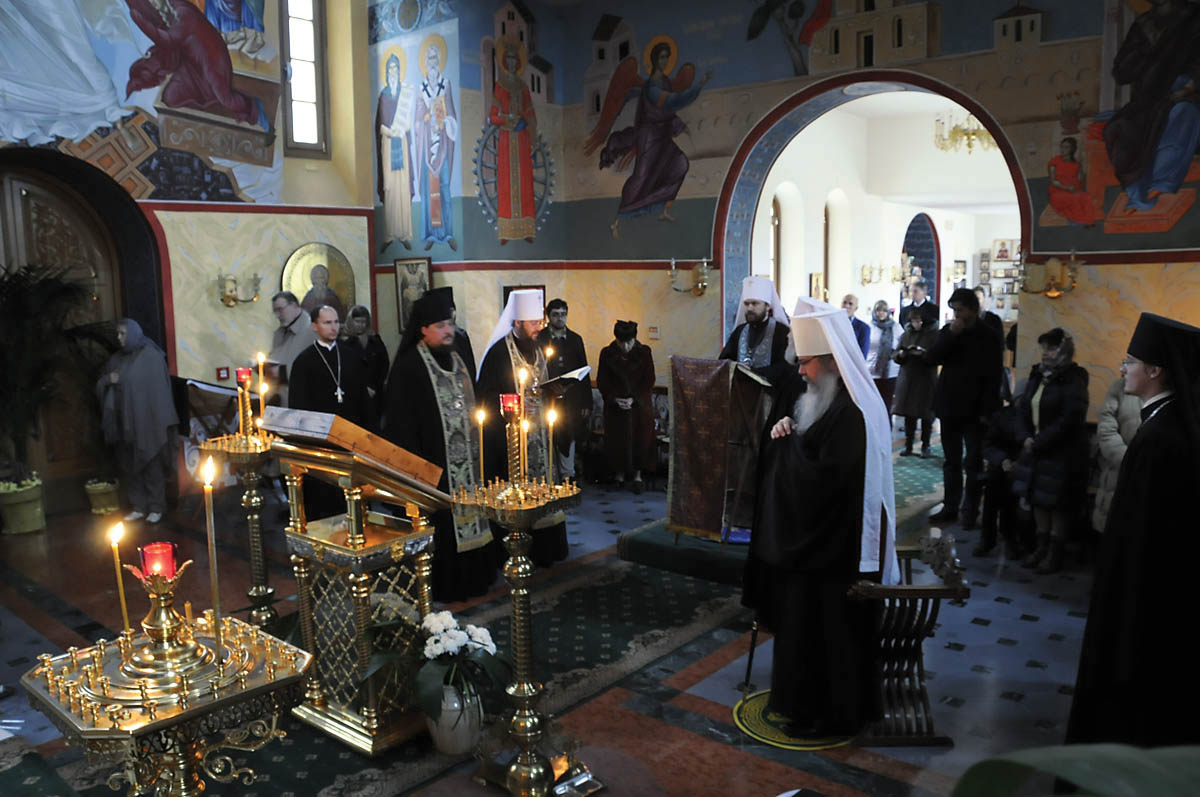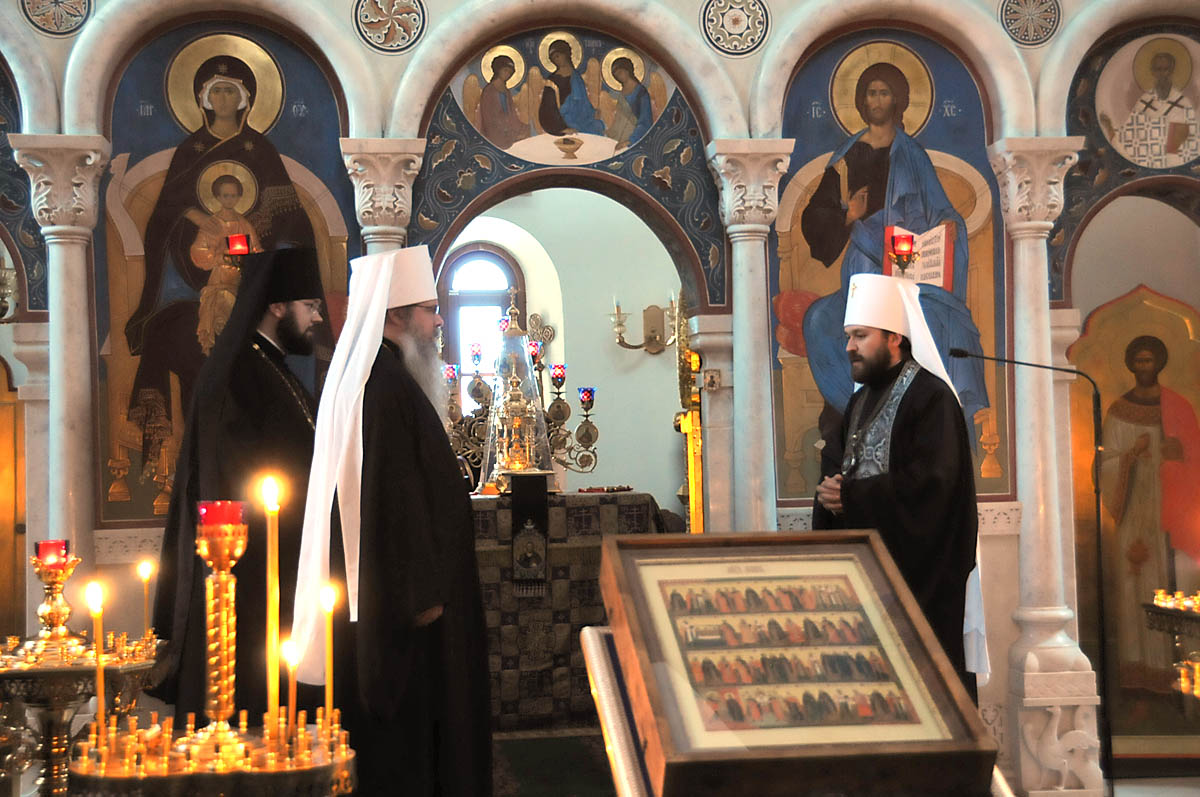 Pope Francis encouraged all the religions "to keep the thirst for the Absolute alive in the world, not permitting a one-dimensional and dangerous view of the human person according to which men and women are reduced to what they produce and consume. "We know", he said, "how much violence has been spawned in recent history by the attempt to eliminate God and the divine from humanity's horizon".
Yesterday evening Metropolitan Tikhon and Father Eric were invited by Metropolitan Hilarion of Volokalamsk to the Canon of Saint Andrew of Crete at Saint Catherine's Russian Orthodox Church in Rome.