A Giving Lifestyle
Do not withhold good from those to whom it is due, when it is in the power of your hand to do so. (Proverbs 3:27)
This is a very practical rule to live by. Pretty simple. But we like to complicate things and find reasons why in any given situation we shouldn't help out. This is exactly the kind of twisted thinking that the serpent introduces into the Garden of Eden. God told Adam and Eve that they could eat of every tree in the Garden—except one. "Now the serpent was more cunning than any beast of the field which the Lord God had made. And he said to the woman, "Has God indeed said, 'You shall not eat of every tree of the garden'?" He manipulates and changes ever so slightly the words of God, but in so doing deforms them completely and in a very short time leads Adam and Eve away from listening to God in simplicity and love.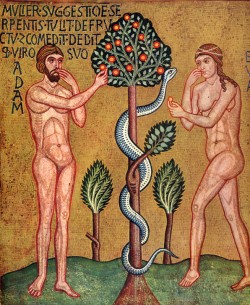 The rest of the tragic story is played out in the pages of the Old Testament, in the devastations of world history and perhaps especially in self-serving and corrupt religion. "The Lord will enter into judgment with the elders of His people and His princes: 'For you have eaten up the vineyard; the plunder of the poor is in your houses. What do you mean by crushing my people and grinding the faces of the poor? Says the Lord God of hosts" (Isaiah 3:14-15).
That's pretty simple too. And we clergy and laity who have positions of leadership had best beware.
Meanwhile Back at the Ranch
While Metropolitan Tikhon and Father Eric were in Rome, normal life and work at the Chancery continued, with the addition of services for the first week of Great Lent. The Great Canon each of the first four days, Presanctified Liturgy on Wednesday morning and again this evening (His Beatitude returned last night and will serve). The indoor painting of the Chancery—the first time in 25 years?—moves forward room by room and has now reached the second floor offices. The hallways are full of chairs and boxes of papers as each office is emptied, painted and restored to good order.
Among other things, the Financial Development Committee met via conference call this past week for a very efficient 30-minute meeting led by David Yeosock and with the participation of Bishop Michael. Encouraging stewardship throughout the Church will take time, but that is the aim, while per-person assessments are being reduced simultaneously. In this transition the Metropolitan Council and Holy Synod are looking for ways to keep the Church's OCA-wide programs and work on track. The Financial Development Committee is taking this forward and is hopeful that there are many people who both support stewardship and the mission of the Orthodox Church in America. That said, I won't soon forget Bishop Michael's quote from Alan Alda and MASH, "The most delicate nerve in the human body is the purse string."