Boldness
And when they had prayed, the place where they were assembled together was shaken; and they were all filled with the Holy Spirit, and they spoke the word of God with boldness. (Acts 4:31)
One of the striking features of the post-resurrection disciples is their boldness. Before, as Jesus was arrested and crucified and buried almost all of them had fled and gone into hiding. They were desperately afraid of being associated with Jesus. And now we see them speaking up and talking back in the name of their risen Lord, even when threatened, imprisoned and beaten. This new boldness was an arresting change that made others stop and wonder. Not only was their speech filled with new courage, but their prayer too affected their whole being and everyone with them. Even the place where they prayed shook with this new power.
God grant us to face our own spiritual tests and trials with similar courage, that we too might be willing to stand up for our faith and be bold servants of the Lord.
Update
I'm again at La Guardia airport, this time en route to Kodiak, Alaska for the board meeting and graduation ceremonies at Saint Herman's Seminary. I haven't been back to Kodiak since spending the summer there as a seminarian with fellow seminarian John Shimchick in Old Harbor in 1978. We were part of a group of four classmates who took a Greyhound bus from Port Authority in New York, went cross-country to Seattle and then flew to Alaska. The other two were Eric Wheeler and Paul Jannakos who spent their summer serving Saint Michael's Cathedral in Sitka. We came back together for a very memorable pilgrimage to Spruce Island on August 9th, the feast of Saint Herman.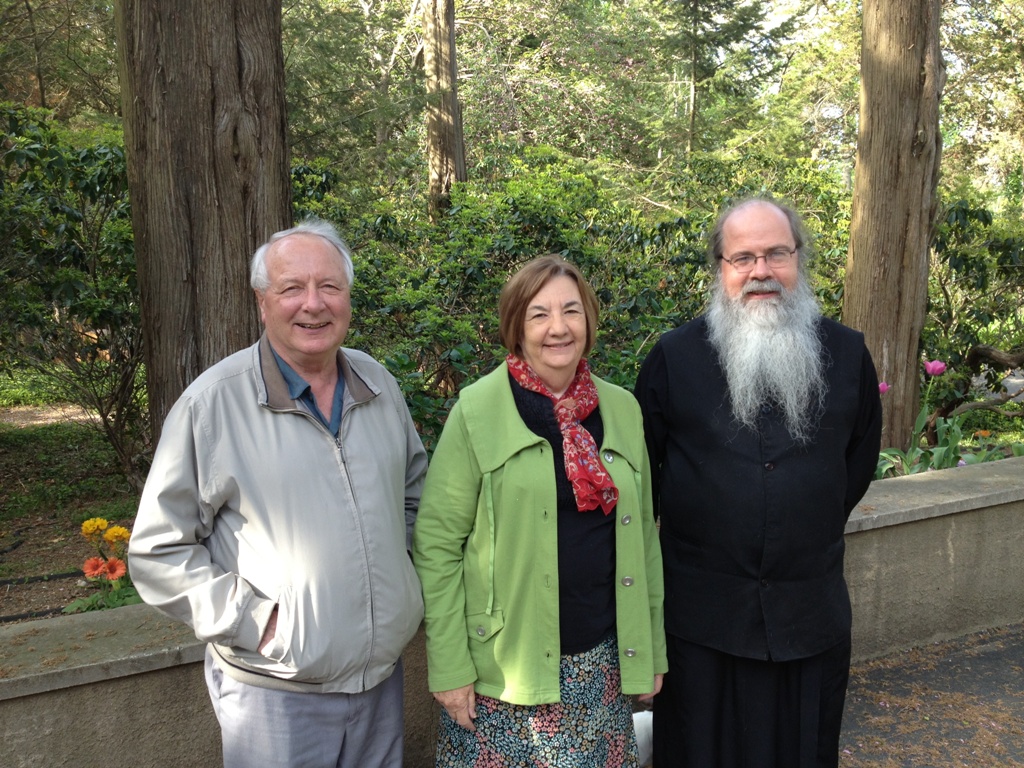 Father Eric Tosi is also on the road today. He will be in Wheaton, Illinois with Father John Matusiak and the parish there to continue his Doctor of Ministry research on evangelization in the Orthodox Church.
His Beatitude's parents, Francois and Elizabeth Mollard, arrived yesterday for their first visit to the Chancery.