Christ is risen! Hristusaq unguixtuq!
I'm still in Alaska and return to New York tomorrow afternoon as the meeting of the Lesser Synod is underway. But it was a full weekend in Kodiak and I wanted to share a few photos.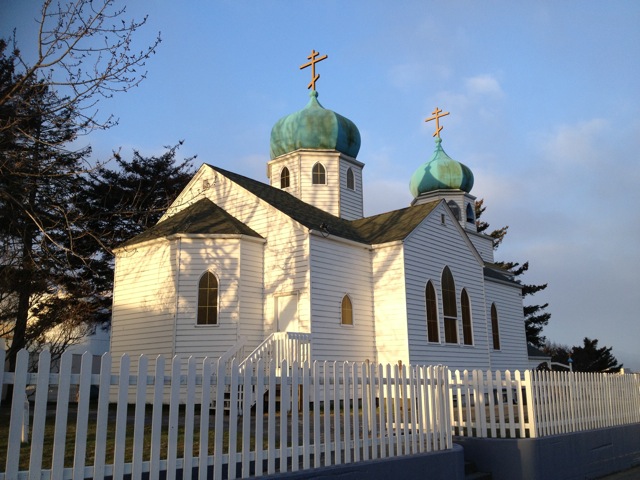 The Saint Herman's Seminary Board met on Saturday, with special guest Mary Ann Khoury who has spearheaded pan-Orthodox efforts to help the Seminary and its students for the last fifteen years through Outreach Alaska. Mary Ann is a member of Saint George Antiochian Orthodox Cathedral in Wichita, Kansas. Great Vespers on Saturday and Divine Liturgy on Sunday were celebrated in Kodiak's Holy Resurrection Cathedral, founded in 1794. After coffee-hour, Father Innocent Dresdow took Archimandrite David [Mahaffey] (Chancellor and Administrator of the Diocese of Alaska) and me to Spruce Island in his boat for a brief but memorable visit to the place that was home to Saint Herman for over twenty years, until his death in 1836. My last visit was on August 9, 1978 with the annual pilgrimage for his summer feastday. We returned in time for Saint Herman's Seminary Commencement ceremonies at 5:00 pm.
A photo gallery can be viewed on the OCA web site and OCA Facebook page.