Saint Peter's "Aha" Moment
Then Peter opened his mouth and said: "In truth I perceive that God shows no partiality. But in every nation whoever fears Him and works righteousness is accepted by Him. (Acts 10:34-35)

"I am the light of the world. He who follows Me shall not walk in darkness, but have the light of life." (John 8:12)
The story of Cornelius and Peter is given a lot of space in the Book of Acts (10:1-11:18). It represents a critical moment in the history of the early church. Christianity could have remained an exclusive Jewish sect, but instead the first believers took seriously experiences like Peter's with the Gentile Cornelius. They came to understand that God was opening up the faith to universal possibilities they had not previously considered. And they took the risk of opening the doors of the Church, even in the face of vigorous opposition from conservative Judaizers. Indeed, this was the single most significant decision in the life of the early church, and Saint Paul had to fight mightily to keep his communities from being tempted by the old ways and sliding back into exclusive Judaism (see Galatians.)
And yet, the perception that God was at work in the world of the Gentiles did not mean that the early church accepted the sort of religious relativism that is widely assumed today: "There's only one God and we all really believe the same thing, don't we?" The Church recognized points of light everywhere, but they identified that light with the Light, Christ, who was with God at the beginning as the Word of God, the Logos, filling everything in the universe with divine Light. And so the preaching of the early church was a call to everyone who sees something of that spiritual light—whoever they are, and of whatever faith—to come to the source of light, and enter into communion with Christ and His Church.
"Service Before Self"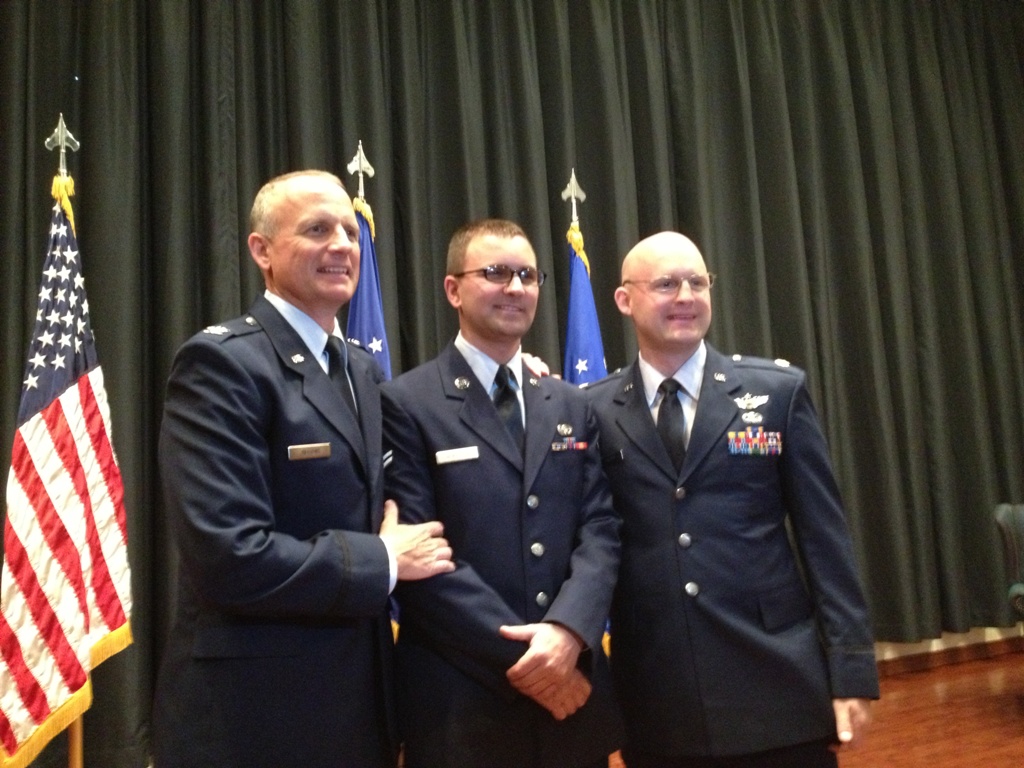 With Memorial Day this past Monday we were all more conscious of the service and sacrifices of our men and women in the military. Last week I attended the ceremony for my younger brother Andrew's retirement as a colonel in the US Air Force. It was an impressive event at the base where he has been serving in New Jersey. I found it moving in many ways. Of course because he's my brother, and because two of my nephews are also in the Air Force, but I was struck too by the ethos of "Service before self." This I learned later is one of the official "core values" of the Air Force, but it seemed to have taken root. I'm usually skeptical of awards and ranks, because in the Church they often mean little or are given simply as a marker of time served, but here it appears that from top to bottom, people are expected to notice what their colleagues and subordinates are doing and pay attention not only to whatever is substandard (leaflets on sexual misconduct were also prominently displayed), but especially to what is done well, and to reward that. We in the Church, and especially in church leadership and administration, could learn from this.