Metropolitan Tikhon
"But concerning brotherly love you have no need that I should write to you, for you yourselves are taught by God to love one another" (1 Thess 4:9)
What an inspiring day it was, the liturgy, the words of Father Thomas Hopko, the peaceful council and election, the joy bringing forward a new metropolitan to lead the Orthodox Church in America after years of troubles. Surely there will be other troubles and challenges ahead—there always have been in the life of the Church—but as Father Tom said, we have three choices in facing them: give up, give in or go on.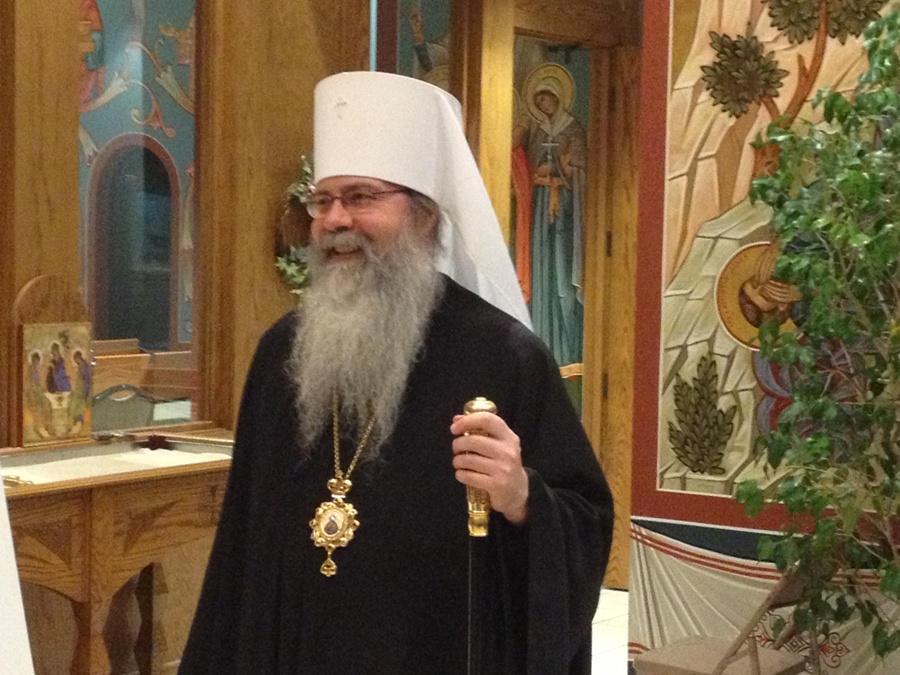 In electing Metropolitan Tikhon, the Holy Synod of Bishops and the All-American Council made a clear decision to go on, as our fathers and mothers in the faith here in North America have done from the beginning. We have a mission here, and the slings and arrows that assail us must not be allowed to make us forget that mission or the people before us who faithfully pursued it, or the people now who depend on us, or the future generations who should never have to ask, why didn't they keep going?
We all have our part to play in this mission and in assisting Metropolitan Tikhon. As he said in his very first words, recalling an experience at Simonos Petras Monastery on Mount Athos, that he has to carry his own luggage, but he also has to allow others to carry theirs. We all work together, carrying whatever loads the Lord gives us for our own particular task in building up the Body of Christ in North America.
May God strengthen us all as we work together, pray together—and now as we pray for and help His Beatitude, Tikhon, Archbishop of Washington, Metropolitan of All America and Canada.