Psalm 27
The Lord is my light and my Savior;
 whom shall I fear?

The Lord is the defender of my life; of whom shall I be afraid [deiliaso]?
(Psalm 27:1, Prokeimenon of Baptism)
Though water is never mentioned in this psalm, it begins with light, so it is used at Baptism, also known as Holy Illumination.
Notice that the Lord's light and salvation are immediately linked to being delivered from fear and deilia, meaning timidity and cowardice. This hearkens back to a time when to take the step of baptism was to risk exclusion from family and society and to put one's life in mortal danger. In many parts of the world that remains true, a sobering fact of Christian life far removed from the sentimentality of baptismal parties and photos of be-gowned babies. Even where Christian faith can be practiced freely, believers will often find themselves swimming against the current and risking polite ridicule and rejection. I still remember the incredulous mocking response of a church reader when I told him I was planning to go to seminary. "Hey, you really believe that stuff? 'Pie in the sky bye and bye'?"
We human beings can be frightened of all manner of people, passions, situations, emotional states and threats to our well-being. But as another psalm says, "I sought the Lord, and he answered me and delivered me from all my fears" (Ps 34:4).
Bringing this to mind puts a baptismal light on Psalm 27.
v. 4 One thing have I asked of the Lord, that will I seek after; 
that I may dwell in the house of the Lord 
all the days of my life,
to behold the beauty of the Lord, 
and to inquire in his temple.
v. 10 For my father and my mother have forsaken me, but the Lord will take me up.
v. 13 I believe that I shall see the goodness of the Lord
in the land of the living!
v. 14 Wait for the Lord; be strong, and let your heart take courage;
 yea, wait for the Lord!
We can read Psalm 27 as a prayer of mature and focused commitment, of one who has counted the cost and made a decision to follow Christ, whatever the fears and temptations to timidity and no matter who disapproves, dismisses or disowns.
Helen Detke and Father Alexander Garklavs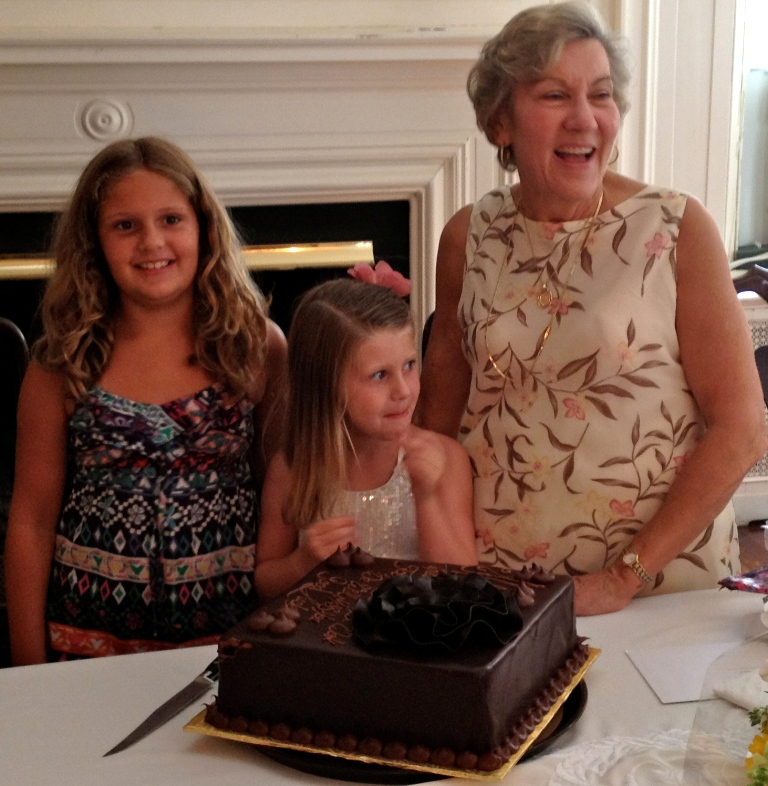 Yesterday was devoted to the funeral and laying to rest of Helen Detke, who for 26 years worked at the chancery in various roles, assisting the Archivist, the stewardship office, the Treasurer, the Secretary and the Chancellor.
On Monday evening at the memorial service Father Eric Tosi read to everyone a letter from Father Alexander Garklavs (Holy Trinity Church, Parma, Ohio) who was her pastor for many years when he served as rector of Holy Trinity Church in East Meadow, NY and then worked with her as Chancellor 2007-2011.
The four years that I served as Chancellor were a strange and trying time at the Chancery. It was difficult on all who worked there including Helen. The staff was not large which meant that we were, at times, bumping into each other. As Helen's office was next to mine, we interacted practically every day. Yes, she was a great worker, diligent, resourceful, always agreeable, taking initiative when necessary, and being an all-around cooperative assistant willing to do whatever was required.

But that's not as important as were her remarkable spiritual qualities. She was truly guileless! She never uttered negative comments, she never gossiped, she never got irritated, she never offended anyone, she did not find fault, she did not bear grudges, she did not, during the tempestuous times, lose any faith in God nor in the Church, nor did she become overcome with dejection or despair. Even on those days when she clearly wasn't feeling well, she managed to smile and stay upbeat. On many an occasion, during those bleak days, it was Helen's good and cheerful nature that lifted my spirits as well as everyone else's.
Memory Eternal!
* * *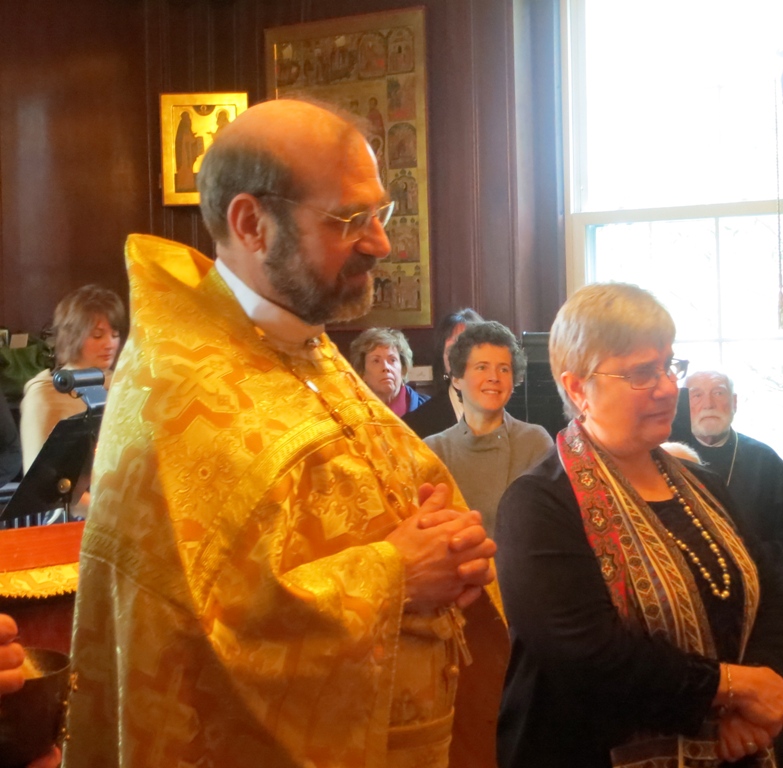 Father Alexander and Matushka Carol received the silver Saint Innocent award this past weekend from Metropolitan Tikhon who was in Parma to celebrate the 50th anniversary of Holy Trinity Church. The award is given for exceptional service to the Orthodox Church in America. In bestowing the award His Beatitude noted that while Father Alexander and Carol for decades have served the church in many capacities, the OCA is most grateful for their four years in Syosset during a very difficult period of our Church's life.
Axios! Axios! Axios!