The Politics of Communion
"They all look to their own interests, not the interests of Jesus Christ." (Philippians 2:21)
Tonight is the second of the presidential debates, being held in Long Island at Hofstra University, not that far from the Chancery in Syosset. So it's a good occasion to reflect on politics.
In the gospel a little later this week we find the apostles engaged in partisan politics. They see a man "who does not follow with us" casting out demons in Jesus' name and they order him to stop. But Jesus says, "Do not forbid him; for he that is not against you is for you" (Luke 9:49-50). Next, when Jesus then goes to a Samaritan village and is unwelcome, the apostles again go into partisan attack mode. "Lord, do you want us to bid fire come down from heaven and consume them?" Exasperated, Jesus rebukes them and says, "You do not know what manner of spirit you are of; for the Son of man came not to destroy men's lives but to save them" (Luke 9:54-56). Or as he says in John, "I came that they may have life, and have it more abundantly" (John 10:10). In political terms abundant life is Christ's "special interest."
It should go without saying that as Christians we will engage in the political process to help relieve suffering wherever it is found and to contribute to the peace, general welfare and improvement of society. But how we address practical questions about poverty, unemployment, immigration, education, healthcare and the environment depends on being able to answer a prior question: what kind of society do we aim to be? This in turn depends on a still more fundamental question: what kind of human being do we aim to be? In the Orthodox Christian experience the human vocation is to be in communion with God, with each other and with all creation. A good human society, a good political order is therefore one that permits these three levels of communion to flourish for "abundant life." We could call this the politics of communion.
To foster a politics of communion Christians can focus on three basic areas of ministry: charitable, prophetic and "not of this world."
Charitable. Churches need to keep doing the sorts of charitable projects that they have always been known for. They can train local congregations and communities, especially on an ecumenical basis, to do more of this and to be at home in social service, social justice and community building. They can create a culture of service and sacrifice, which for us as Christians is rooted in commitment to following the sacrificial example of Jesus Christ. In the words of Elder Paisios of Mount Athos (+1994), " Sublime joy emanates from sacrifice. Only when we sacrifice ourselves can we be related to Christ, for Christ is sacrifice."
Prophetic. Churches can stay on top of government initiatives and raise the alarm. Prophets are watchmen who keep an eye on authorities and challenge them when necessary and speak up for those who have no voice. They also cry out when they see idolatry. But prophets are not just the party of "no." Old Testament scholar Walter Brueggemann speaks of the "prophetic imagination." Prophets can imagine a world better than the one in front of us. The church has a prophetic vocation of being counter-cultural and enabling people to dream dreams.
"Not of this world". This is the most particular but also the most paradoxical and "foolish" Christian contribution to the political order. Faith in Jesus Christ is faith in a kingdom that is not of this world. The churches should be just as concerned about the problem of spiritual alienation as they are about the problems of poverty, social justice and the environment. An inwardly transformed people can withstand anything a crisis throws at them, especially when other solutions have yet to kick in. So the traditional Orthodox emphasis on inward transformation may be what a world in crisis needs right now. It was this peace that sustained Jesus in his own crisis and which he promised to give his disciples in their hour of need. Human beings "do not live by bread alone" (Matt 4:4, Luke 4:4). How many have bread but don't know how to pray and connect with an eternal source of meaning, peace and hope? In a politics of communion, the promise is that every human being can be filled with an ever-replenishing inner well that brings peace even when his or her other problems refuse to go away.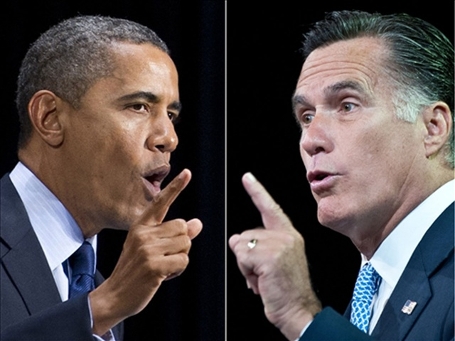 We are talking about multiple crises today. A poverty crisis. A financial crisis. An environmental crisis. A health crisis. The word crisis assumes that something unusual is happening to disturb our normal life. But for most of the world the crisis is permanent. Struggles for food, health, money and safety are the daily "normal". Yet many of us have known people who display remarkable strength and peace even in the midst of their own suffering. For Christians the cross of Christ, planted in the midst of life's most horrific circumstances, is the most powerful word of hope. Generation after generation of Christians have learned the paradox that through the cross joy comes into the world.
I'm not sure any of this will come out in the presidential debates. But what churches can uniquely do in the political arena is contribute to a politics of communion, where practical charity combines with prophetic action and the "not of this world" message that gives hope of abundant life even when policy recommendations come to nothing, when voices go unheard in the public square and when outward crises go from bad to worse. As Saint Paul said, "I know how to be abased, and I know how to abound; in any and all circumstances I have learned the secret of facing plenty and hunger, abundance and want. I can do all things in him who strengthens me" (Philippians 4:12-13).