Hello everyone,
This week I am heavily involved in the meetings of the Metropolitan Council, that go from morning till night today through Thursday. So I apologize in advance that postings to the "Chancellor's Diary" will be spotty.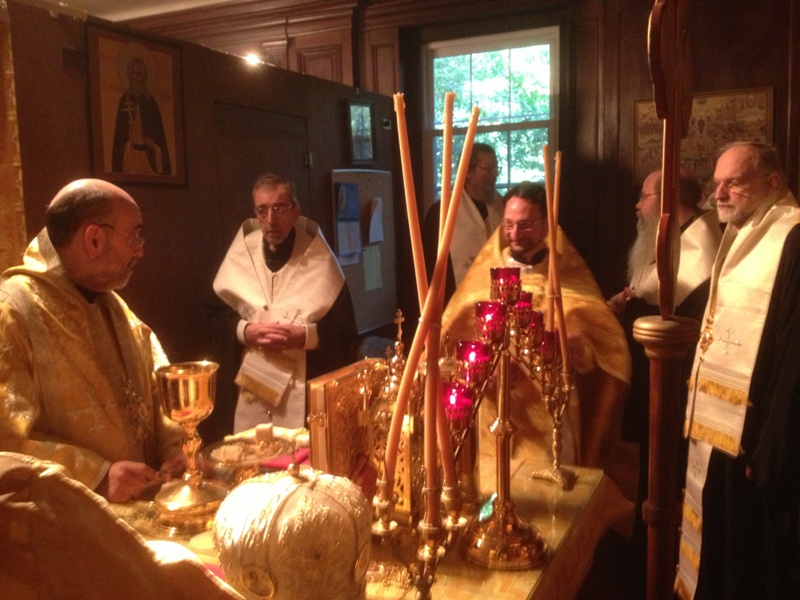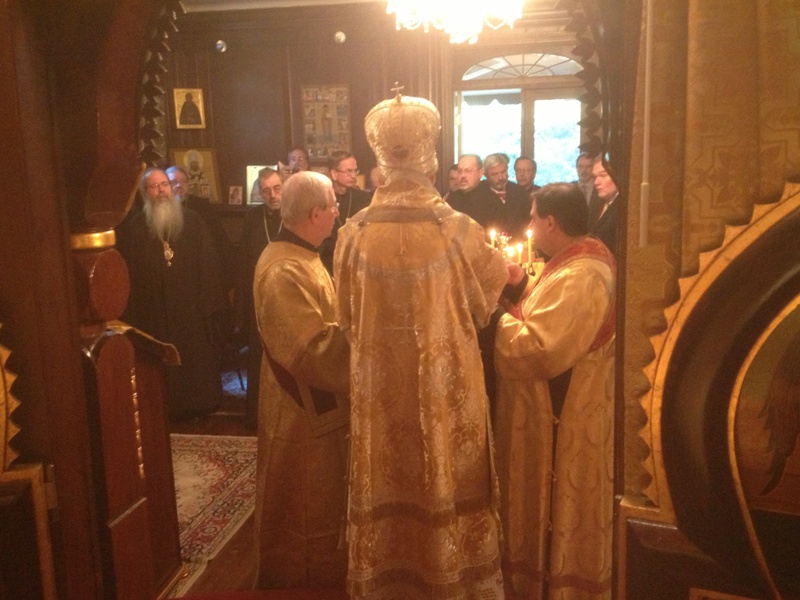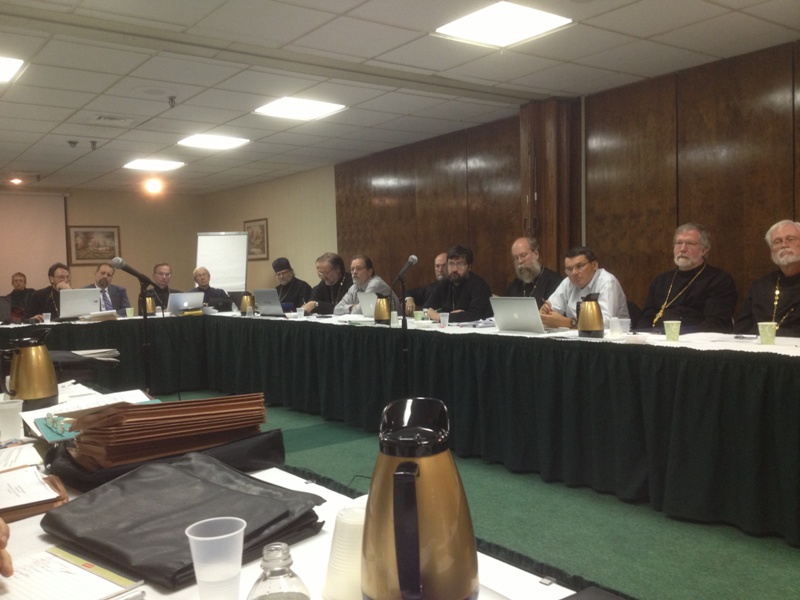 Today began with Divine Liturgy for the feast of Saint Sergius, patron of the Chancery chapel, served by Bishop Michael of New York (OCA Administrator), Father Eric G Tosi and me.
In his words at the Liturgy, Bishop Michael spoke about returning to the self-giving, self-sacrificial foundation of the Gospel, and in opening the meeting he spoke about re-igniting the vision of the church in America expressed and lived by Patriarch Tikhon, Metropolitan Leonty and Father Alexander Schmemann. "Let the gospel soar among us, just like the wings of the eagle that depicts John the Theologian. It has been a difficult time, but with our faith in the resurrection let us resume the real mission of our church."
Please pray for everyone involved in these meetings of the Metropolitan Council. Today on the agenda we are dealing with misconduct and legal issues, and this evening Protodeacon Peter Danilchick will lead an extended discussion on the challenges facing our church and the new metropolitan to be elected on November 13th at the 17th All-American Council in Parma, Ohio.
Christ is in our midst!
Fr John