Help grant the OCA departments' wishes—Donate to the OCA Stewards campaign during its final week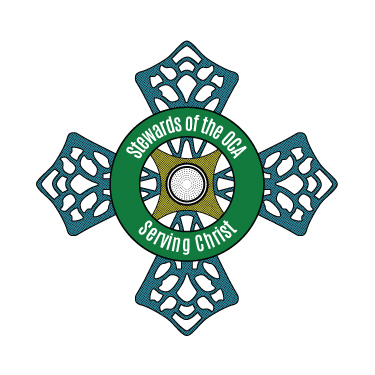 It's that time of the year when children the world over are completing their "Christmas wish lists."
With the Stewards of the Orthodox Church in America's campaign to enlist 300 individuals to help fund and expand the work of the Church's departments—the third and final week of the campaign begins Monday, December 9—department chairs were asked to submit their "wish lists," indicating what could be accomplished should sufficient funding become available. [Click the "Become a Steward" link on the homepage to the right to donate on-line.]

Here's what they wrote.
Donna Karabin, who chairs the Department of Christian Service and Humanitarian Aid, hopes that "Compassion in Action: Parish Ministry Training," a fully developed collaborative effort between her department and Institutional Chaplaincies with a web site of 27 documents and the blessing of Metropolitan Tikhon, could be piloted. She envisions a partnership of clergy and laity that involves them in ministry at parishioners' critical life junctures. Training would focus on providing an attentive and caring Orthodox Christian presence for those who suffer physically, emotionally, psychologically or spiritually – and to serve as a catalyst for healing and transformation.

"We need to maintain our current ministries, but we also need to expand our ministries as new needs arise," said Donna. "A broad and generous response to the Stewards campaign would be one of the most productive ways to build up the Church."

Donna lists two other departmental wishes—organizing more frequent parish ministries conferences, similar to the four that were held between 2004 and this year, and holding consultations with the OCA's dioceses to share ministry ideas and programs.

The Department of Youth, Young Adult and Campus Ministries' chair, Andrew Boyd, would like to see an expansion of the Saint Peter the Aleut Grant to larger, expansive, charitable outreach aimed at our own youth to assist with the cost of textbooks, clothes for job interviews, and other incidentals that pile up in the young adult years. He also hopes for offering additional support for the Assembly of Canonical Orthodox Bishops of North and Central America's youth committee and the Orthodox Christian Fellowship. Social media offerings and original, on-line content would be expanded with additional funding, as would rebuilding the tradition of youth pilgrimages to Alaska, Mexico and elsewhere and developing resources to help our youth preach the Gospel in our time and place round out the department's wish list.

"While there are those who claim that 'the youth are the future of our Church,' the fact is that they play a vital role in the Church's present as well, even as they are trained to lead the OCA well into the 21st century," said Andrew. "Investing in our youth now is an investment in their—and our—futures!"

The Department of Christian Education, chaired by Matushka Valerie Zahirsky, said that additional funding would help cover expenses for a series of regional workshops featuring guest speakers. Department members would present training workshops "in places we now cannot afford to travel to, such as Alaska and the west coast," she added. The DCE also hopes to engage a full-time person to oversee and continually update its web site.

Archpriest Ian Pac-Urar, who oversees the Department of Continuing Education, said that "we can do some wonderful things with adequate funding." Among them would be scholarships for clergy and missions, development of on-line clergy leadership and management training and a "healthy parishes program," and publication of a clergy field guide—"Things We Didn't Learn in Seminary."

"The 16th All-American Council and the Holy Synod of Bishops set continuing education as one of the top-level goals of the 2012 Strategic Plan," said Father Ian. "Clergy and laypersons alike have called this an idea whose time has come, and our department hopes to continue to provide additional quality courses and seminars for our priests and deacons"—something for which the current OCA budget does not provide."

Archpriest Theodore Boback, who coordinates Orthodox Military Chaplaincies, would like to provide required and essential liturgical items and supplemental resources to priests entering active military chaplaincy. He also cites the need to provide military and VA chaplains with pamphlets, crosses, icons and other devotional publications and items for distribution to service members and veterans. Other wishes that could become a reality with increased funding include enhancing archpastoral visits to military and VA chaplains, initiating annual recruiting visitations to our seminaries and within our dioceses, funding an annual military and VA chaplaincy conference/retreat, enhancing the OCA military and VA chaplain web site/blog, and developing a DVD highlighting the OCA's military and VA chaplaincies.
Among the wishes expressed by Prof. David Drillock, chair of the Department of Liturgical Music, are the continuation of the popular "Learning the Tones" tutorial, initiation of a program to incorporate liturgical music and hymnography into Church School curricula, and establishment of additional on-line courses for beginner choir directors.
Priest John Parker, who chairs the Department of Evangelization, would like to see the implementation of a "mission school" for priests serving in new parishes and mission communities. Another item on his department's "wish list" would be the establishment of a sub-department dedicated to planting and growing African American and Spanish-language ministries while publishing resources and vital texts into other languages. Among the other publications he envisions would be a regular mission and evangelistically minded journal and evangelistic material "in beautiful, 'entry-level' sizes and quantities. He also would like to develop a "much-needed 'Alaskan Spotlight' to remind our wider OCA of the font of our Native Orthodoxy, help train Native Alaskans and others in how to deal with Protestant and other religious encroachment in Villages, and establish a missionary center related to Old Harbor, Kodiak, and Spruce Island."