"He watches over His holy ones"
Saint Theodosius of Chernigov was only in his sixties when he reposed in 1696, hence the reference to the righteous man who dies early in one of the readings at vespers, Wisdom of Solomon 4:7-15. Besides being an attempt to reflect on why someone who lives so well might die early, and how some at a very young age come to deep spiritual maturity, this passage also underlines that in all circumstance "God's grace and mercy are with his elect, and he watches over his holy ones" (4:15).
But the righteous man, though he die early, will be at rest.
For old age is not honored for length of time, nor measured by number of years;
but understanding is gray hair for men, and a blameless life is ripe old age.
There was one who pleased God and was loved by him,
He was caught up lest evil change his understanding or guile deceive his soul.
For the fascination of wickedness obscures what is good, and roving desire perverts the innocent mind.
Being perfected in a short time, he fulfilled long years;
for his soul was pleasing to the Lord, therefore he took him quickly from the midst of wickedness.
Yet the peoples saw and did not understand, nor take such a thing to heart, that God's grace and mercy are with his elect, and he watches over his holy ones.
Update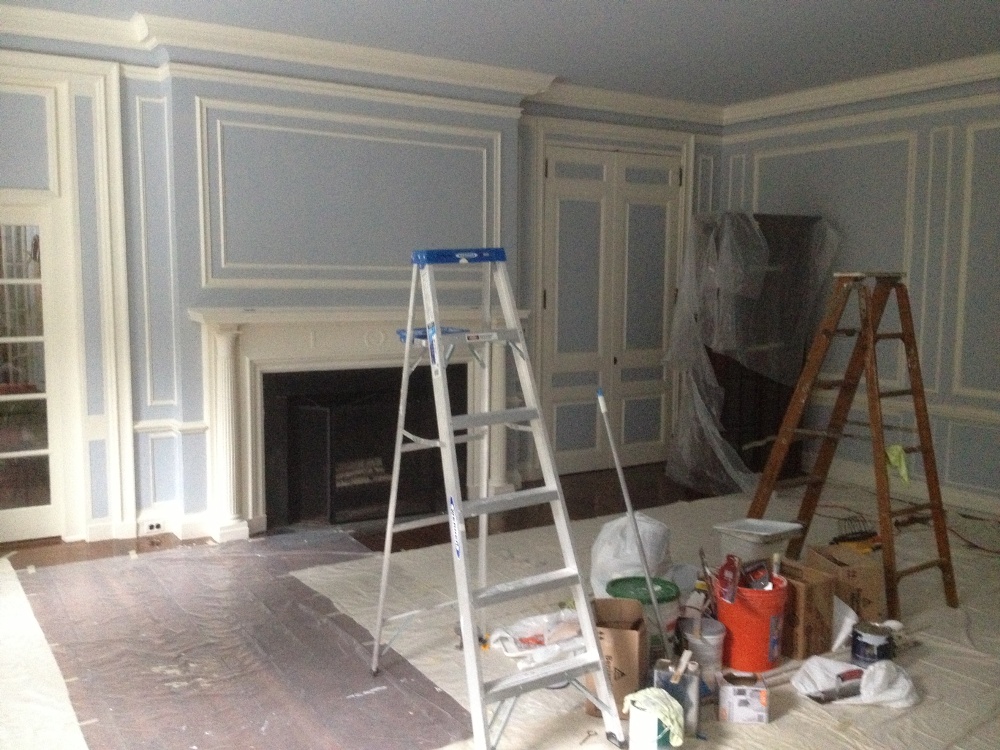 The Diocese of the South is holding its annual Pastoral Life Conference this week in Atlanta. Archbishop Nikon (locum tenens of the DOS) invited Metropolitan Tikhon to participate, so His Beatitude left the chancery at 7:30 this morning to catch a flight. Yesterday he gathered the Chancery staff for the second of our regular meetings since he moved to Long Island, and we shared with each other about schedules, meetings in February, personnel matters and the continuing renovations of the building. The Metropolitan's apartment was painted and so was Saint Sergius chapel, and now the team of painters—a Romanian family—is working on what will be known as "The Metropolitan Leonty Room," the main living room on the first floor leading to the chapel. This is where Metropolitan Tikhon receives visitors and holds more formal conversations, as he did last week with Metropolitan Hilarion (First Hierarch of the Russian Orthodox Church Outside of Russia) and Archbishop Justinian of the Moscow Patriarchate.
I continue to be academically attached to the Sheptytsky Institute and Saint Paul University in Ottawa. Although I haven't been teaching since Fall 2011 I still have a few doctoral students and committees, and early yesterday morning I was pleased to finally finish an overdue report on a dissertation.
I spent much of the day working from the waiting area (with wi-fi) of the local Honda dealership. My Honda Civic desperately needed its regular service, but after all the driving back and forth between Ottawa and Long Island last year, it also needed four new tires.