Mercy
For judgment is without mercy to the one who has shown no mercy. Mercy triumphs over judgment. (James 2:13)
This is one of my favorite "go to verses" when I have to consider my reactions to others. I know I would be lost if judgment had the upper hand and don't want to be in the position of that wicked servant who received boundless mercy yet turned around and threatened his fellow servant with judgment and punishment. This verse goes naturally with another verse in this same epistle and a constant theme throughout the gospels: "If you really fulfill the royal law according to the Scripture, 'You shall love your neighbor as yourself,' you do well" (James 2:8).
We are constantly being pulled between mercy and judgment. And the foolish generosity of Gospel mercy is always at odds with standard common-sense approaches to law and judgment. Yes, life demands that we make reasonable, rational, evidence-based decisions every day. But the Lord looks to see where in our calculations with each other we find room for the mercy, kindness, goodness and forgiveness we constantly ask Him for ourselves.
Johnstown, PA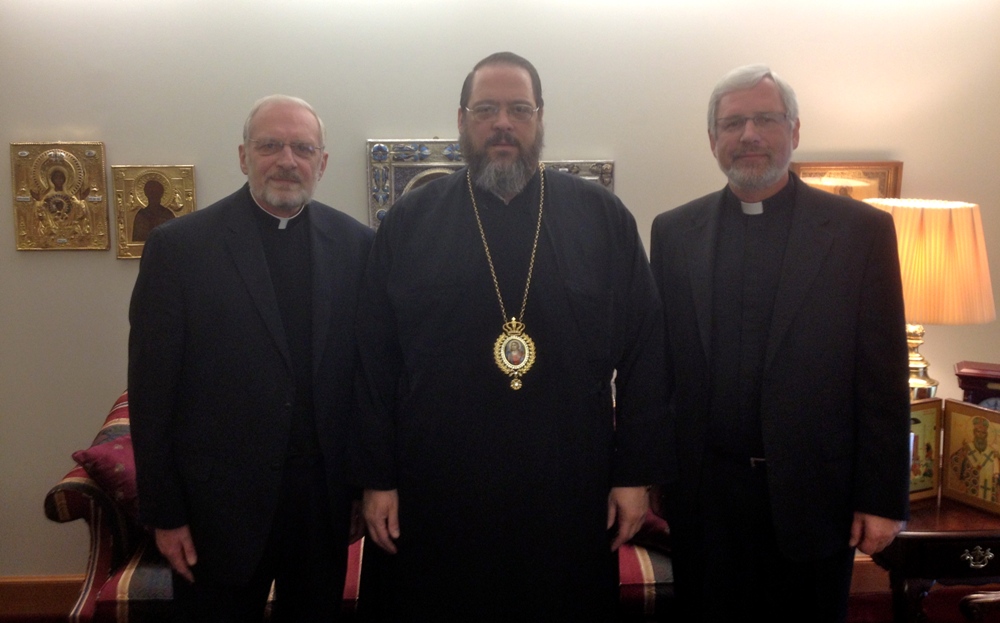 Yesterday I was in Johnstown, Pennsylvania at the headquarters of the American Carpatho-Russian Diocese to meet their new primate, His Grace Bishop Gregory of Nyssa (consecrated last November 27th) and their longtime Chancellor, Father Frank Miloro, who has been serving in that role for 23 years. Bishop Gregory has a fascinating background working as a biologist and medical researcher for twenty years before going to Holy Cross Greek Orthodox Seminary. While still a layman he was on the first Orthodox Christian Mission Center team that went to Alaska, a trip that had a profound influence on his calling to serve the Church. For his biography see www.acrod.org/consecration/biography.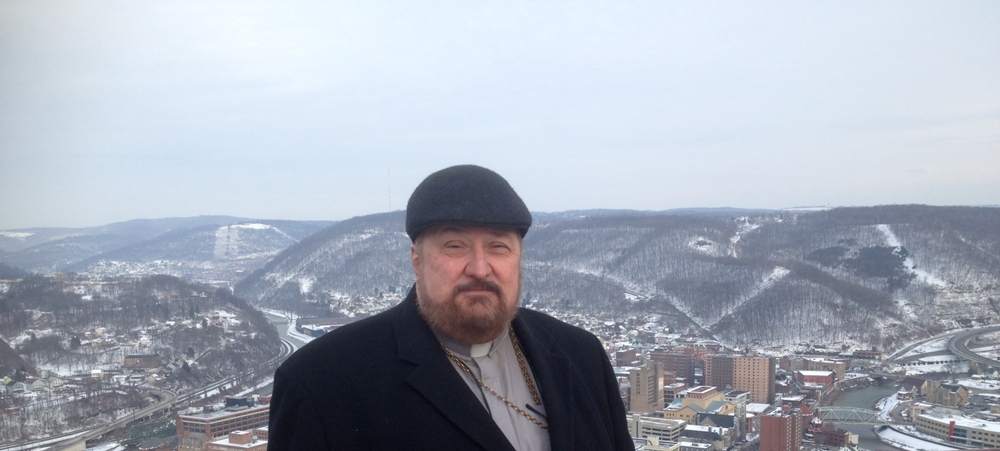 Later in the afternoon I was also able to spend some time with our local OCA priest, Father George Johnson, who for 35 years has faithfully served Saint John the Baptist Church in neighboring Conemaugh, PA. He took me to the highest point overlooking Johnstown and the valley, the site of the "Inclined Plane." Built in 1891 this is a kind of cable-car for vehicles (the steepest in the world), bringing cars up and down the mountain into the Conemaugh River valley. It was a lifesaver during periods of terrible flooding that afflicted the region in 1889, 1936 and 1977.
* * *
I would like to offer my sincere thanks to the Very Rev Dr Alexander Atty for his dedicated service to the students of Saint Tikhon's Seminary as Dean. As a true pastor, together with Matushka Olga, he devoted himself to the students, getting to know each of them and their families, teaching them and demonstrating to them what it means to serve our Lord and His people with joy, courage and steadfastness in the face of challenges.