Psalm 60
O God, thou hast rejected us, broken our defenses;
Thou hast given a sign [raised a flag], for those who fear [revere] thee;
With God we shall do valiantly; it is he who will tread down our foes.
(Psalm 60:1,4,12)
The Jerusalem Bible calls this psalm a "national prayer after defeat." There are times when God sees that we need to be defeated before we can humbly receive Him. It's curious that the inscription of the psalm says the prayer is a meditation from the time when David "strove with Aram-naharaim and with Aram-zobah, and when Joab on his return killed twelve thousand of Edom in the Valley of Salt." This recalls times of past triumph, when "the Lord gave victories to David wherever he went" (2 Samuel 8:6). But now these victories are a wistful memory. God is angry, has withdrawn His support, broken the defenses and made His people "suffer hard things." This is a tough lesson, but He needs to break human pride and remind his people from time to time that He is sovereign.
Once we get that message, then in the midst of the battle we see His flag and rally around it. The Fathers understood this flag as the Cross, so verses from this psalm are used around the Sunday of the Cross in Great Lent. The Cross gives us the courage to pick up the good fight once again, but this time as God's servants and with His strength. As another psalm says, "Yea, by Thee I can crush a troop;
and by my God I can leap over a wall" (18:9).
Orlando, Father Basil Summer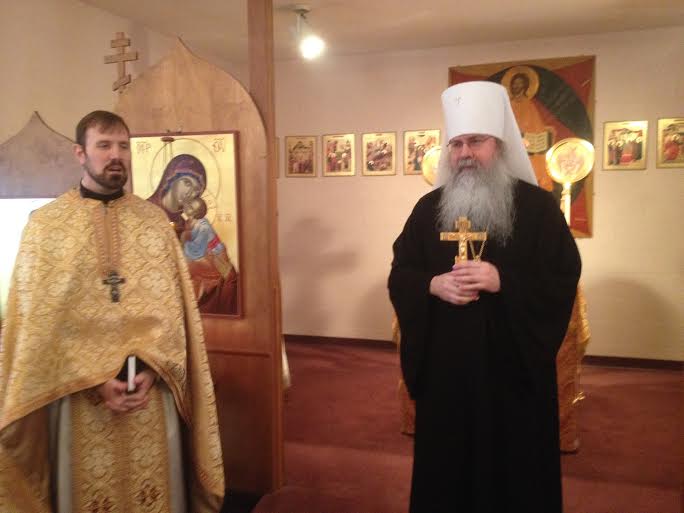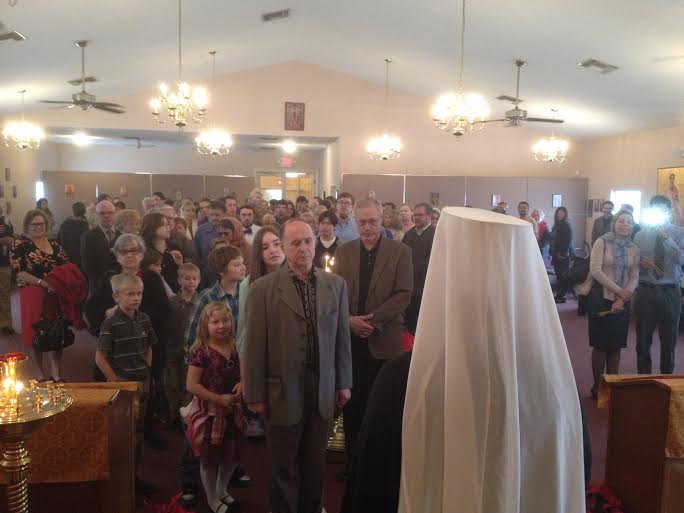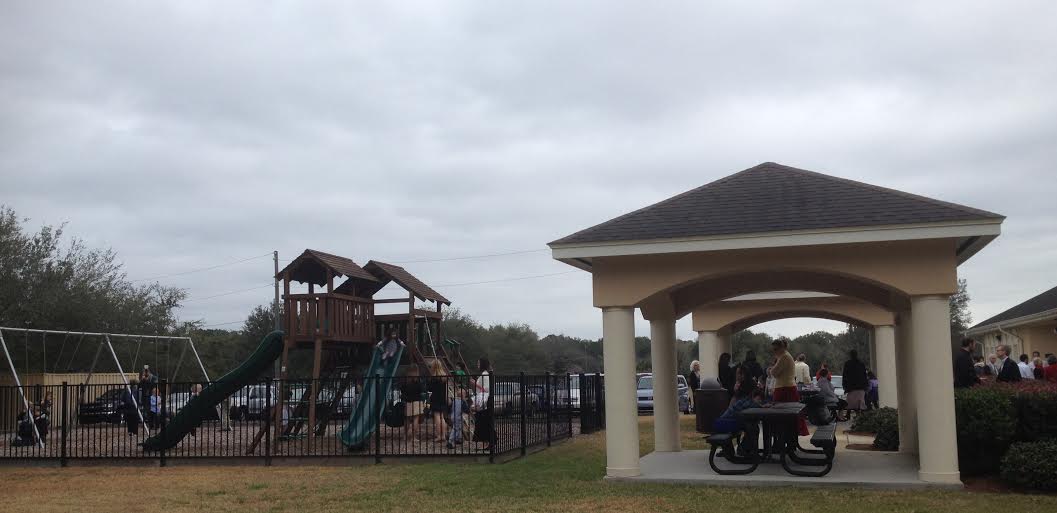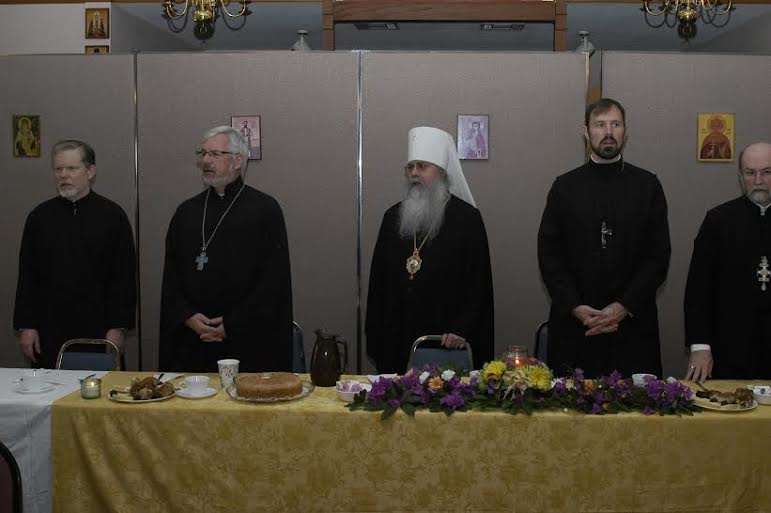 This past weekend it was a blessing to be in Orlando with Metropolitan Tikhon for the Saint Vladimir's Seminary Board retreat and then a lively Sunday morning and afternoon with the vibrant parish community of Saint Stephen the Protomartyr Church, led by Father Daniel Hickman. His Beatitude gave the sermon at the Liturgy and then answered questions at the dinner that followed. What brought you to Orthodoxy? What is happening with the Assembly of Bishops? What prevents at least the OCA and the Antiochian Church from uniting? Pope Francis is getting good PR—are there opportunities now for closer relations between East and West? What can we do to make more people aware of the dire situation of Christians in the Middle East? How can we raise awareness of Orthodoxy among Americans? When can we expect to have a bishop for the Diocese of the South?
One parishioner thanked Metropolitan Tikhon "for bringing peace back to our Church." He replied that this was not his doing, but in any case we can be grateful. He warned though, that "peace can also be a temptation not to work. God has given us this time of peace to work to build up the Church."
Another parishioner, noted that her great-grandfather had been a priest in Soviet Russia and spent seven years in prison camps before being executed in 1943. She herself had been baptized in secret by her grandmother for fear of repercussions. She confessed that she doesn't follow the rules of the Church but believes that we should follow our hearts. Metropolitan Tikhon added that "the goal is not to follow rules, but to use the rules to get to our heart."
* * *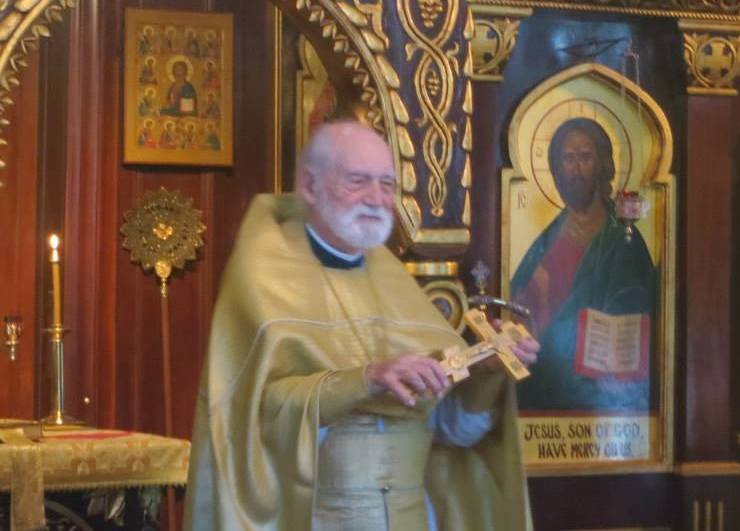 Today is Father Basil Summer's 88th birthday. He continues to serve regularly at Saint Sergius Chapel, where this past Sunday there was a celebration in his honor. Many years, Fr Basil!