Moscow to Kyiv: Day 6 (July 26)
At 10:00 am yesterday morning patriarchs, metropolitans, archbishops, bishops and delegates from the autocephalous churches boarded a special private train to Kyiv, sponsored by Vladimir Yakunin, the president of the state-run Russian Railways company. His Beatitude was with the heads of delegations at the front of the train, near the chapel car, which carried Saint Andrew's cross. They also had a separate dining car and during the ten-hour ride met for lunch and dinner and discussion among themselves. Each of them had a private room so there was time as well to rest and watch the countryside go by. The rest of the delegation had a similar arrangement further back in the train, with bishops assigned single rooms and everyone else sharing.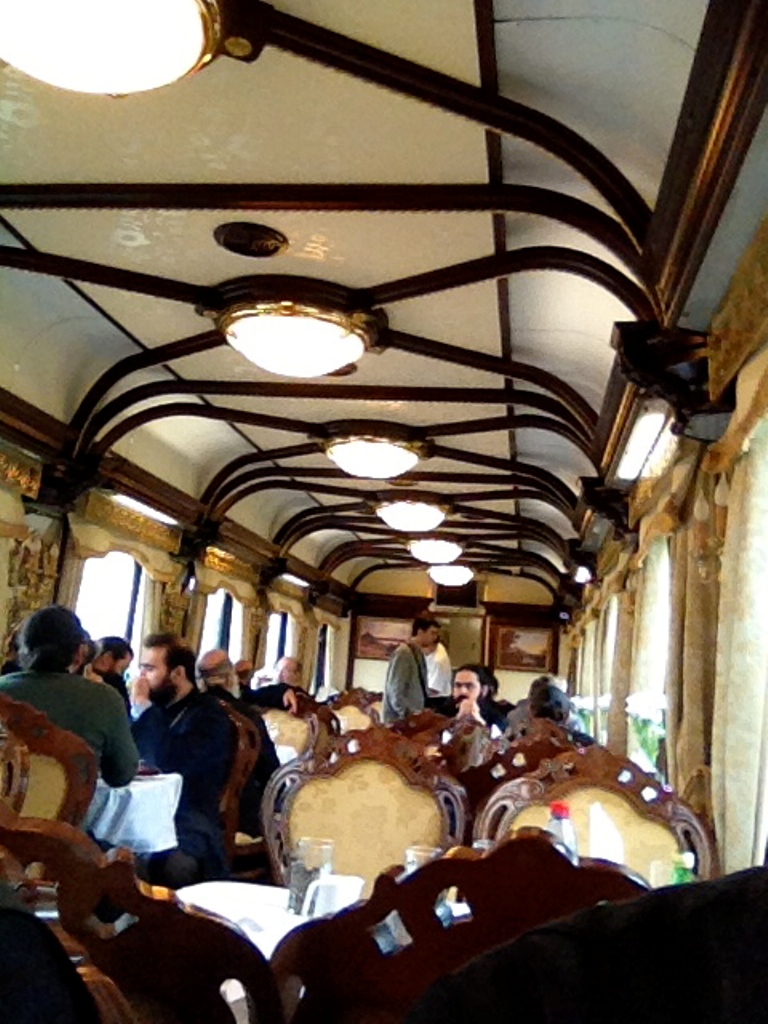 There were several dining cars to accommodate everyone so we spent several hours being served meals and having unusual time for prolonged conversations. It was an old-world experience, with the soothing click-clacking of the wheels and no wi-fi connections to distract. This was a salutary reminder that in His Church, Christ calls us not just to faith and works, but to personal relationships that need nurturing to get past insecurities, suspicions and being preoccupied with our own little worlds. It is striking to see that this most basic personal dimension of being members of one another must be nurtured too at the highest international relationships between patriarchs, archbishops and metropolitans.
We pulled in to Kyiv around 8:30 pm and were taken to the hotel.
Today there will be a prayer of thanksgiving at Saint Vladimir's Hill (near the Dnieper River where the Rus' were baptized in 988), the heads of delegations will meet with Ukrainian President Victor Yanukovich and then all the delegates will join the President for a late lunch. At 6:00 pm we are scheduled to be at vigil in the Kyiv Lavra's Cathedral Square, followed by an open-air anniversary concert at 8:00 pm in downtown Kyiv.
A photo gallery can be viewed on the OCA web site and Facebook page.