The Technical Manager
Short entry today because I'm about to get into a car at 9:00 am with Metropolitan Tikhon and his assistant Roman Ostash to drive to Saint Tikhon's Seminary for a meeting of the Board of Trustees.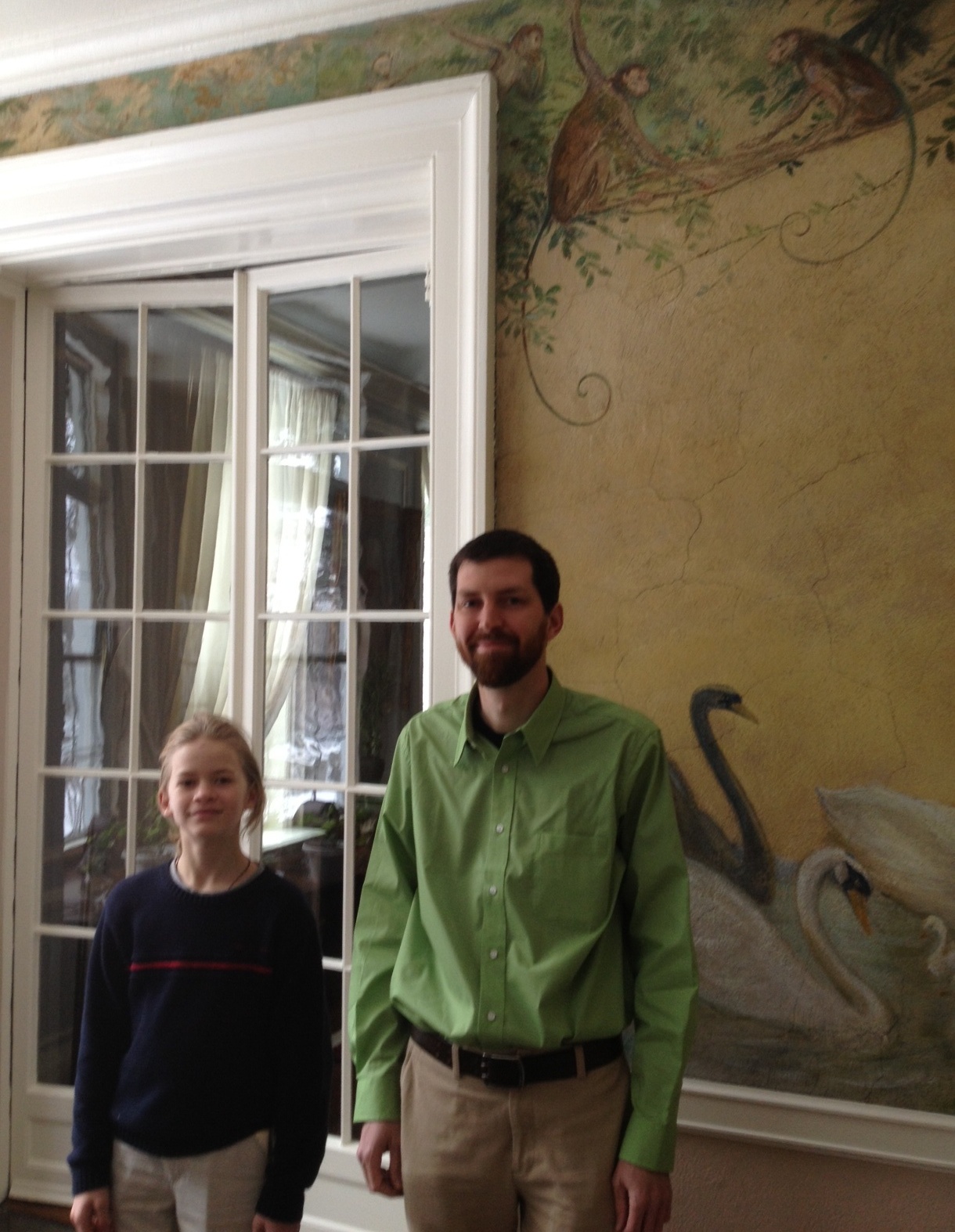 But just as we are leaving I see that Ryan Platte, the OCA's technical manager responsible for the website, is visiting the Chancery today with his son Raphael, 11, after participating yesterday in an all-day meeting with IT heads from many of the Orthodox jurisdictions in the North America. The group is under the umbrella of the Assembly of Bishops. The meeting took place at Saint Vladimir's Seminary and the main substance of the conversations was to share what is going on in each church and what collaborative projects can be undertaken.
Ryan will be heading back to Rochester, NY later this morning. Aside from doing this IT work, he and his wife Nicole run a small farm growing vegetables and raising chickens and sheep. They have six children, all home-schooled. Five boys (ages 11, 9, 7, 6, 4) and a daughter (2). The family attends Saint John the Baptist Church in Rochester.