The Lord answer you in the day of trouble!
The name of the God of Jacob protect you!

May he send you help from the sanctuary, and give you support from Zion!

May he remember all your offerings…and fulfill all your plans!

Psalm 20: 1,2,3a, 4b (Pentecost, 2nd Antiphon)
This was originally a psalm about the king's victory in battle, but we use it as part of the feast of Pentecost to express the bold and joyful spread of the Gospel by the fishermen. We are included among the fisherman, those whose authority comes not from the brilliance of their expertise but from the authenticity of their faith.
Blessed art Thou, O Christ our God, who hast revealed the fishermen as most wise by sending down upon them the Holy Spirit: through them Thou didst draw the world into Thy net. O Lover of Man, Glory to Thee.
Victory in the face of overwhelming odds is a constant theme in the Scriptures, as it is here in Psalm 20:7-8:
Some boast of chariots, and some of horses;
 but we boast of the name of the Lord our God. They will collapse and fall;
 but we shall rise and stand upright.
Saint John Chrysostom was struck by the Holy Spirit's transforming work that turned timid fishermen into powerful preachers, as He did with Peter on Pentecost.
For wherever the Holy Spirit is present, He makes' men of gold out of men of clay. Look, I pray you, at Peter. Now examine well that timid one, and devoid of understanding; as Christ said, "Are ye also yet without understanding?" the man, who after that marvellous confession was called "Satan." … "And he lifted up his voice," and spoke out to them with great boldness. Such a thing it is to be a spiritual man. Only let us also bring ourselves into a state meet for the grace from above, and all becomes easy.
(Saint John Chrysostom, Homily IV on Acts, in Johanna Manley, Grace for Grace: the Psalter and the Holy Fathers, Menlo Park, CA: Monastery Books, 1992, p 64-65 on Psalm 20).

"Only let us also bring ourselves into a state meet for the grace from above, and all becomes easy." Good practical advice for living the Christian way.
Holy Synod Ends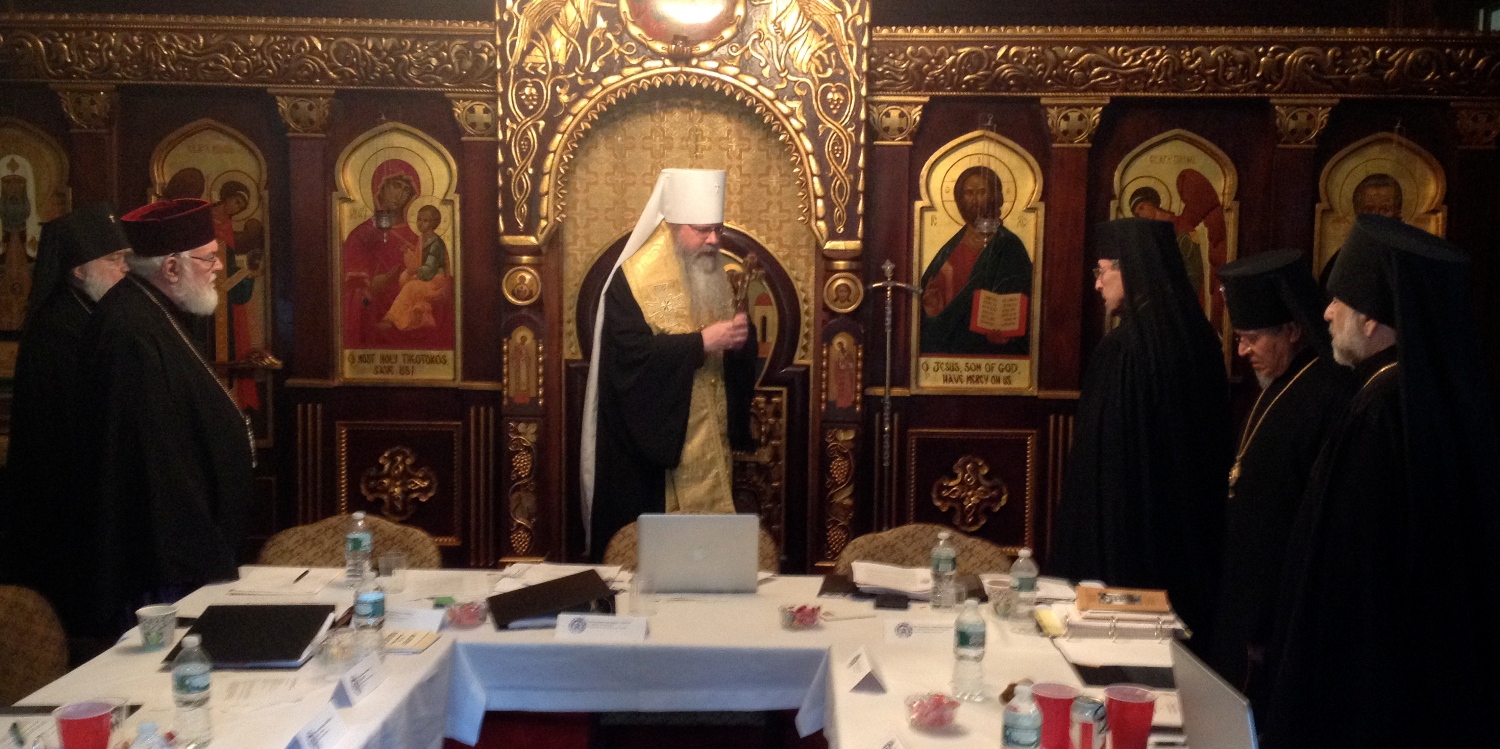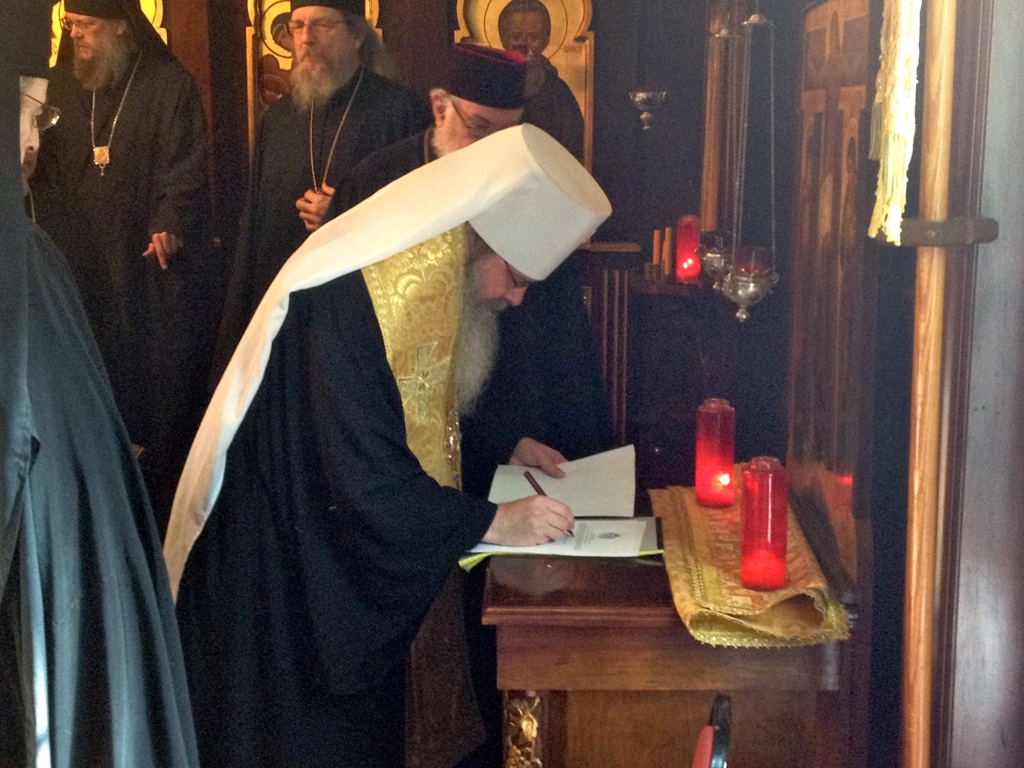 The bishops finished their Fall session early yesterday afternoon with a short prayer service for Archimandrite David, the Bishop-elect of Sitka and Alaska, followed by the official signing of the Synodal decree of his election.
There will be a lot of follow-up work today and next week at the Chancery after this productive Holy Synod meeting, but tomorrow my wife Denise and I will be doing something completely different. We'll be joining parishioners of Holy Trinity Church in East Meadow, New York for the annual CROP walk to raise funds for hunger relief in the US and around the world. Parishioner Arlene Kallaur has organized this walk for many years but this is more than a parish event, and involves other Christian churches in Nassau County. For more about the walk see http://hunger.cwsglobal.org.