Psalm 21
Thou hast set upon their heads crowns of precious stones. They asked life of thee, and thou gavest it them.

Yea, thou wilt make them most blessed forever.
Thou wilt make them glad with the joy of thy presence.

(Psalm 20:3-4, 7; marriage prokeimenon)
A "prokeimenon" is a set of Psalm verses that normally precede a reading, which is Ephesians 5:20-33 in the Orthodox marriage service. The bride and groom have just been "crowned" by the priest. In Greek tradition the crowns are made from flowers, often the beautiful little white stephanotis, from the Greek "stephana," meaning crowns. In Russian tradition the crowns are usually gold and the bridal party takes turns holding them over the heads of the bride and groom.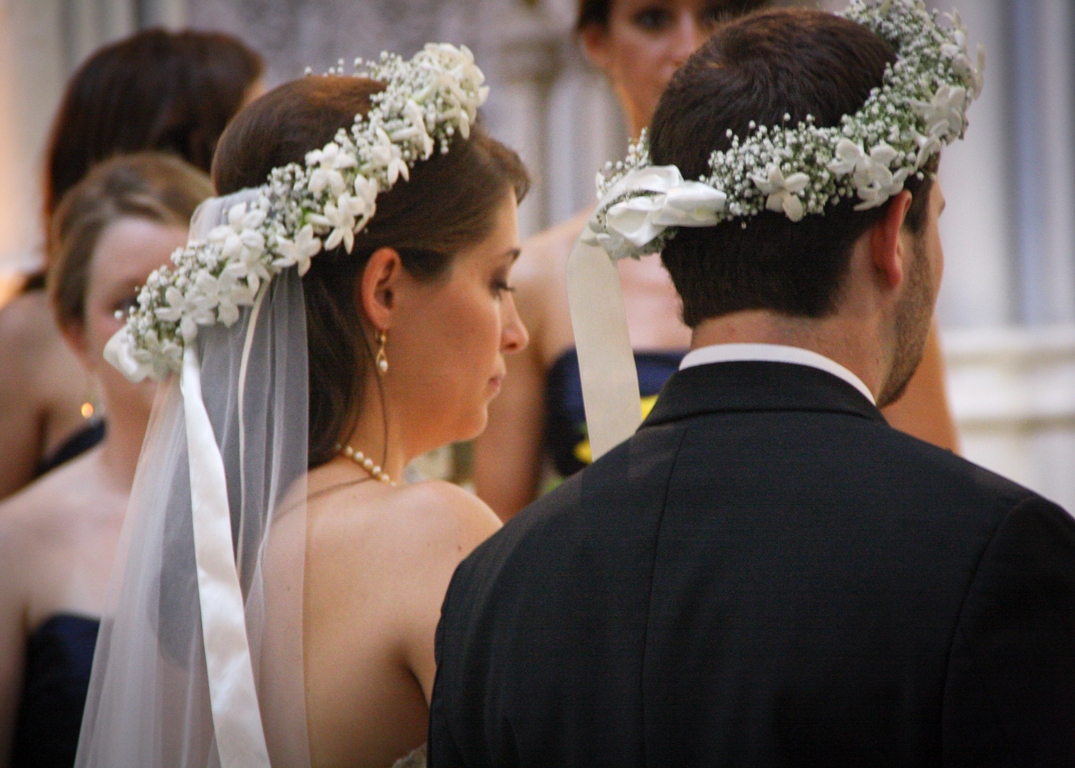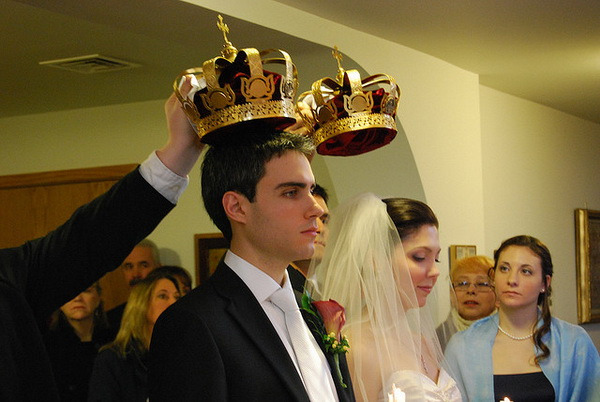 Crowns were used in pre-Christian Greco-Roman marriage rituals as well, as symbols of victory and prosperity, but in Christianity they are signs of victory over death, of an eternal life of blessed joy in Christ shared by husband and wife in their marriage.
The crowns also point back to the martyrs, those crowned by God for their steadfast witness to Christ. As we sing in the marriage service, "O holy martyrs, who fought the good fight and have received your crowns, entreat the Lord that he may have mercy on our souls." A Christian married couple is a witness—"martyria" in Greek— Christ and to faithful love in all circumstances. Far from being morbid, the crowns of the martyrs represents the power of God to bring inner victory, joy and peace whatever the external conditions of married life. As St Paul wrote in his letter to the Philippians, "I have learned to be content whatever the circumstances. I know what it is to be in need, and I know what it is to have plenty. I have learned the secret of being content in any and every situation, whether well fed or hungry, whether living in plenty or in want. I can do all this through him who gives me strength" (Philippians 4:11-13).
Verses from Psalm 21 (1-6, 13) are also used as the Third Antiphon of Pentecost.
Update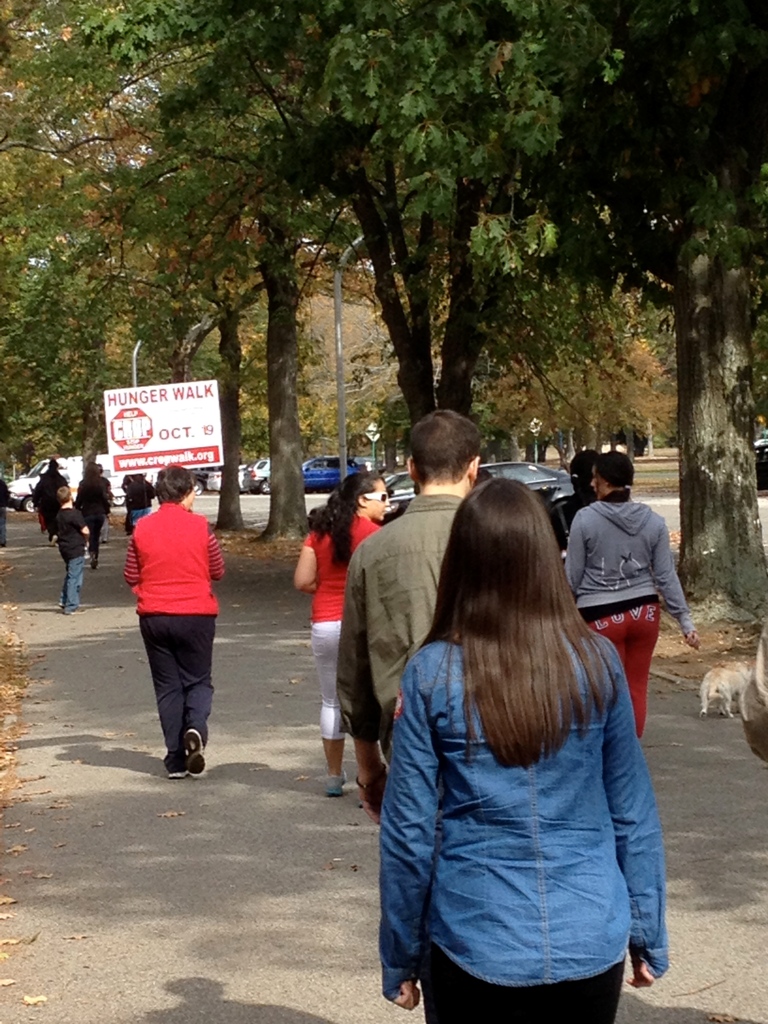 Last Saturday it was a privilege to join parishioners from three Orthodox parishes, plus Key Club members from a local high school, for a CROP walk to raise funds for hunger relief (I hear that the total will be around $5000). The walk was organized by Holy Trinity parish in East Meadow (OCA) and included clergy and faithful from two Long Island Greek Orthodox churches, Saint Paul's and Holy Resurrection. (I learned too that Father Martin Kraus and a few parishioners of Holy Trinity drive to Manhattan once a week to serve soup and sandwiches from the back of a station wagon to homeless people outside Penn Station.)
His Beatitude and I will be at Saint Vladimir's Seminary various times this week to be part of the periodic accreditation review being conducted by the Association of Theological Schools. The ATS is interested in how seminaries relate to and are supported by the church and church members. The ATS also looks at how the seminaries and churches work together to select and train effective pastors.
This morning I will at Our Lady of Kazan Church in Sea Cliff, NY to join Bishop Michael, Father Leonid Kishkovsky and parishioners for celebration of the parish feastday.