Psalm 25
Make me to know Your ways, O Lord; teach me Your paths.
Lead me in Your truth, and teach me, for You are the God of my salvation;
 for You I wait all day long.
(Psalm 25: 4-5)
Psalm 25 is a prayer for God's guidance. We are looking to Him, waiting for Him, asking Him to teach us and lead us. Surely He does this through many means—the scriptures, worship, the words of His faithful servants past and present, and above all through the life and teaching of Jesus Christ.
God's guidance is not as inscrutable and mysterious as people tend to think. As Father Paul Tarazi used to insist in his Old Testament classes at Saint Vladimir's Seminary, "Why would God bother to give us over 1500 pages of Scripture if he didn't mean for us to be guided by them?" But here and throughout the scriptures it is also assumed that God can also guide directly those who seek Him in the day-to-day circumstances of their lives. The prerequisites for this are simple.
He leads the humble in what is right, and teaches the humble his way.
All the paths of the Lord are steadfast love and faithfulness, 
for those who keep his covenant and his decrees.

Who is the man that fears the Lord? Him will he instruct in the way that he should choose.

The friendship of the Lord is for those who fear him, 
and he makes known to them his covenant.
(Psalm 25: 9-10, 12, 14)
If we are humble and "fear the Lord" we will discover His guidance for the decisions of daily living. As I've said before, "the fear of God" must not be confused with a sense of dread or terror. Nothing could be further from the truth. The scriptural "fear of the Lord" means reverence, devotion, willing obedience and faithfulness. The Christian God desires our friendship, not our terrified enslavement.
Recent Travels
Yesterday was taken up with Greg Sulich's funeral and burial at Saint Tikhon's, but the days leading up to that this past weekend were busy for a few of us at the Chancery. His Beatitude was at the Assembly of the Diocese of new England in Bridgeport, CT, and then went to Saint Luke's in McClean, VA. Father Eric Tosi was in Salt Lake City on Monday for a meeting of national religious advisors for the Boy Scouts.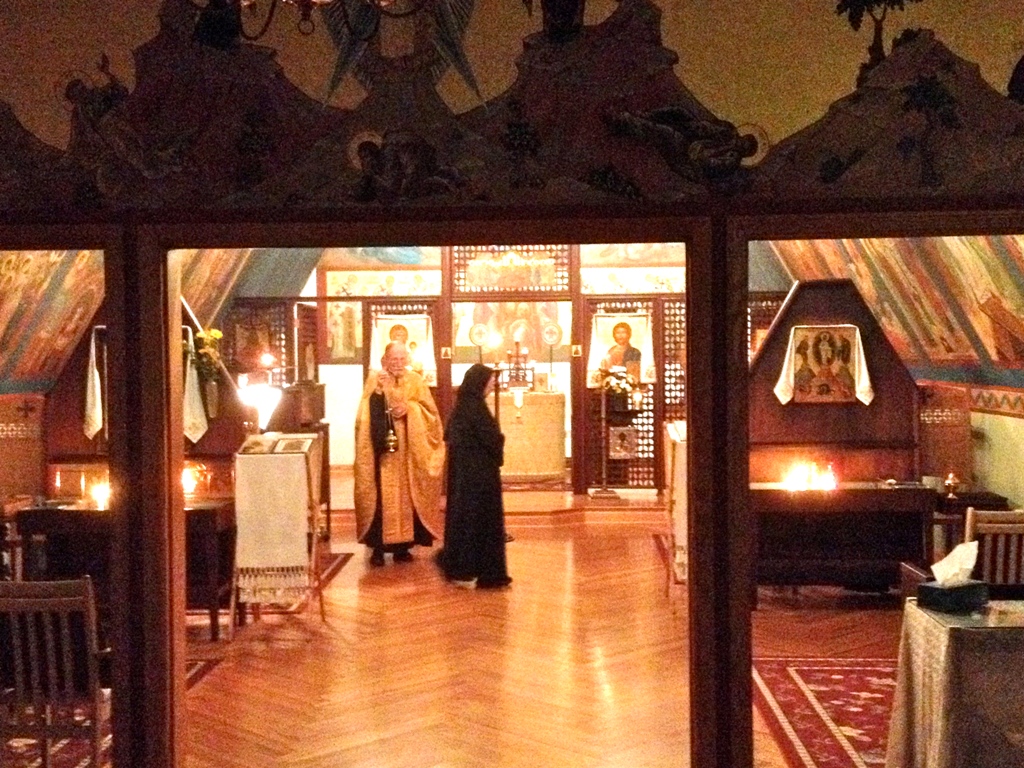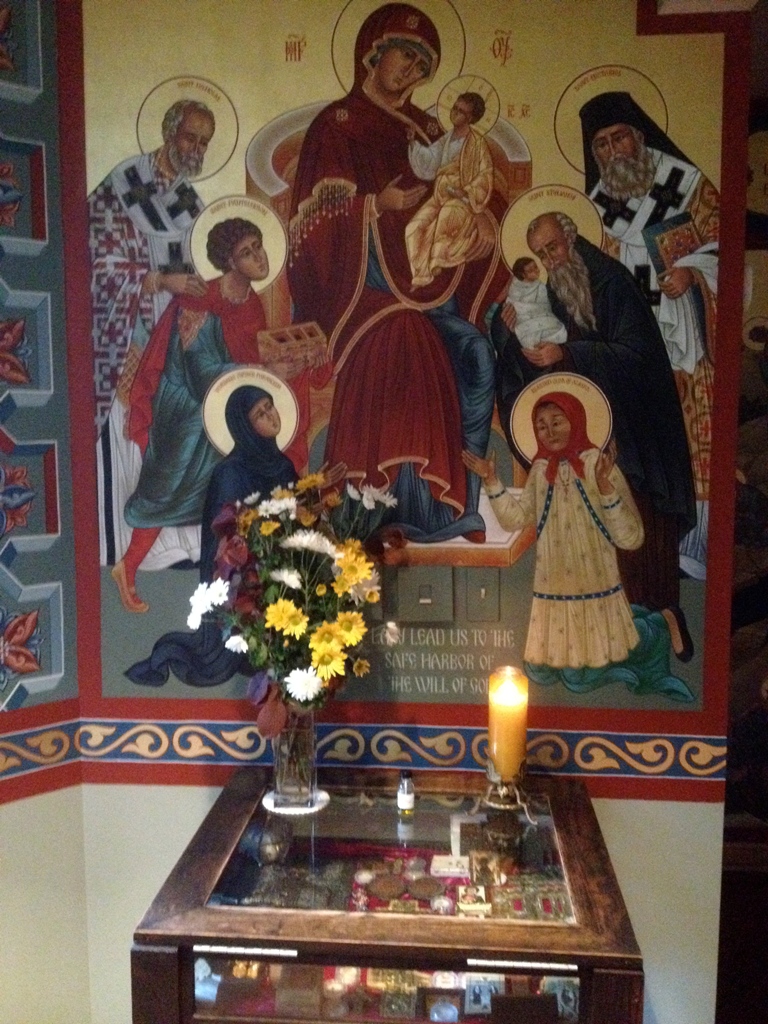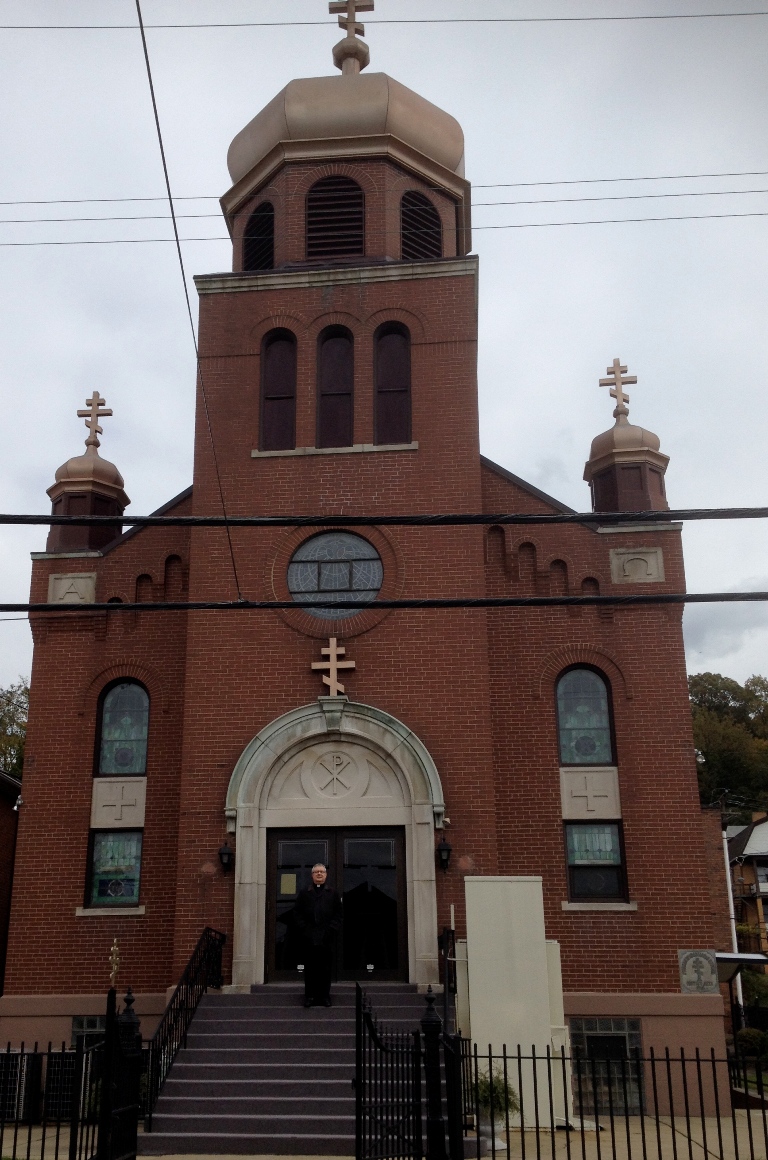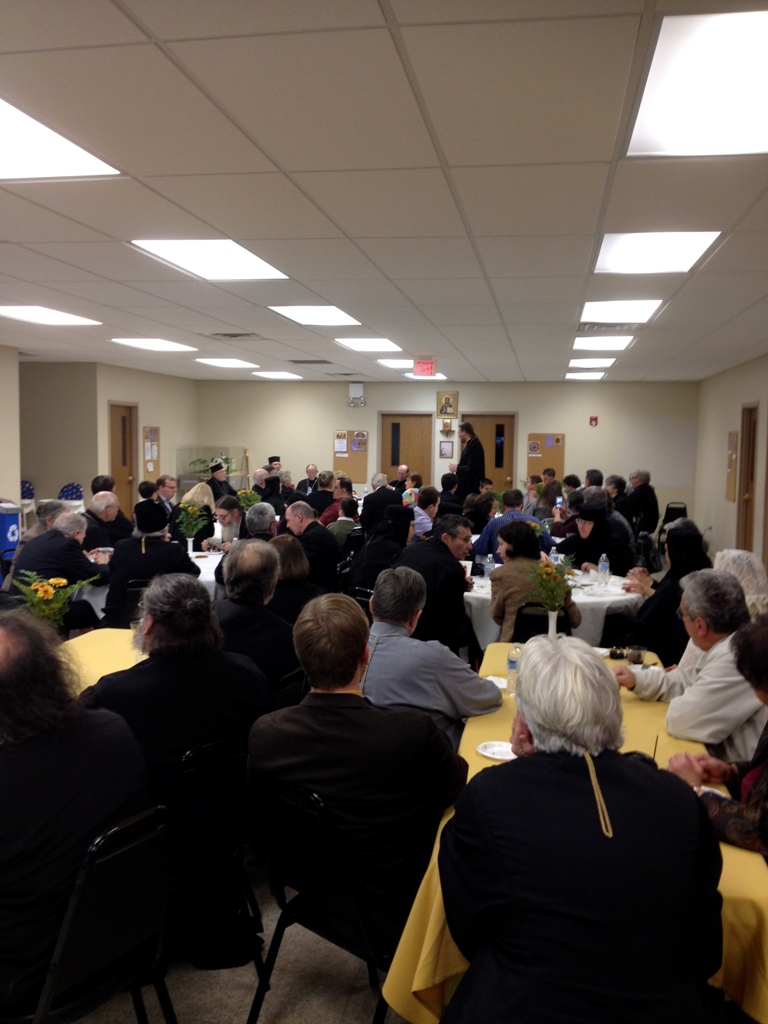 I was in western Pennsylvania. On Friday afternoon through Saturday morning, I had the privilege of being at Holy Transfiguration Monastery in Ellwood City for the first time. What a blessing it was, even for that very short time. All our monasteries have a ministry of prayer, but I had the opportunity to see the nuns' prayer in action, as they took turns quietly reading lists of names of the sick sent to them from all over. The basket of names sits on a little table with relics of various saints.
From there I went to see Bishop Melchisedek at the Archdiocesan Center in Cranberry Township, and together we drove to Great Vespers at Saint Alexander Nevsky Cathedral in Allison Park. The Dean, Father Michael Senyo, presented me with an icon of Saint Alexander.
Sunday morning I served with Father William Evansky, the Chancellor of the Archdiocese, at his parish, Holy Ghost Church in Ambridge. Then in the afternoon we drove to the Cathedral for the prayer service and celebration in honor of Father Thomas Hopko's 50th anniversary of priesthood. The event was hosted by the Cathedral and put on by the Saint Vladimir's Seminary Alumni Association. It brought out many who have appreciated Father Thomas' (and Matushka Anne's) service to the church these five decades, including Metropolitan Theodosius, Bishop Melchisedek, Father John Behr and Father Chad Hatfield (Dean and Chancellor of Saint Vladimir's), the nuns of Ellwood City (where Father Thomas serves) and Father Thomas Soroka, who spoke on behalf of John Maddex and Ancient Faith Radio. Daughter Catherine Hopko Mandell brought the family's gratitude. All in all, it was a beautiful event filled with good memories and love.