Minsk: Day 9 (July 29)
The full day of celebrations in Minsk (Belarus) of the 1025th anniversary of the Baptism of Rus' began with an outdoor Divine Liturgy celebrated in the Old Town square with some 50,000 people. The square was once the site of the oldest church in Belarus, the church of the Nativity of the Theotokos which for unknown reasons was either never finished or destroyed soon after it was built in the 11th century. There is realistic hope that a new church will be built there, and as a sign of that the Primates and Metropolitan Filaret of Minsk placed a foundation stone on the site.
In his sermon Patriarch Kirill of Moscow again noted the intimate connection between the Orthodox Christian faith and the tradition and culture of the countries of Russia, Ukraine and Belarus. But he said this in itself would be meaningless if baptism, as transformation of the human person through a living, personal communion with God was not at its heart. The cultural connection of the church and nation is empty without this personal transformation.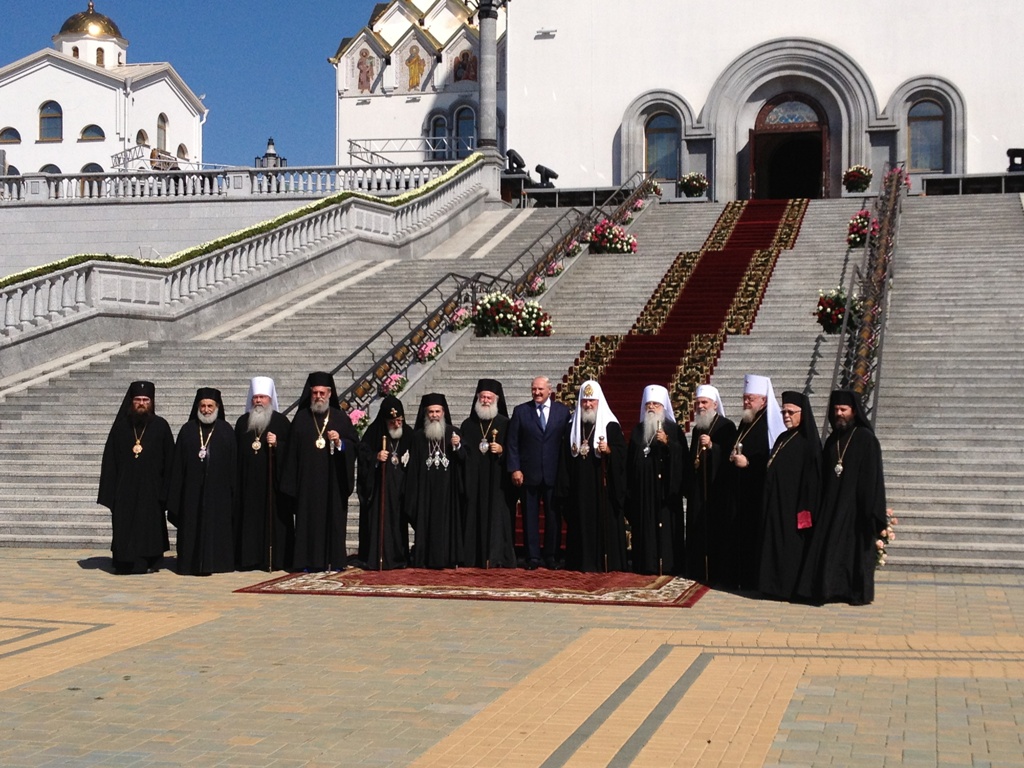 At 2 pm the heads of delegations met with Belarus President Alexander Lukashenko and then laid a wreath at the war memorial.
Later in the afternoon, following the banquet (accompanied by Belarusian folk music), after most of the delegations were already on their way home, Metropolitan Tikhon and the OCA delegation went to a magnificent and moving 1025th anniversary outdoor concert (with thousands of people) at the Memorial Church of All Saints. Children reciting poetry, a symphony orchestra, leading Belarusian singers…it was a remarkable "symphony" (pun intended) of what is best in the church and culture being brought together. The highlight for me was Tchaikovsky's 1812 overture with the powerful singing of "O Lord, save Thy people." After all the years of persecution, to see the church being rebuilt, in spite of continuing challenges and tensions (especially with political structures), and to hear the bells ringing out after decades of enforced silence or destruction, was truly a cause of thanksgiving.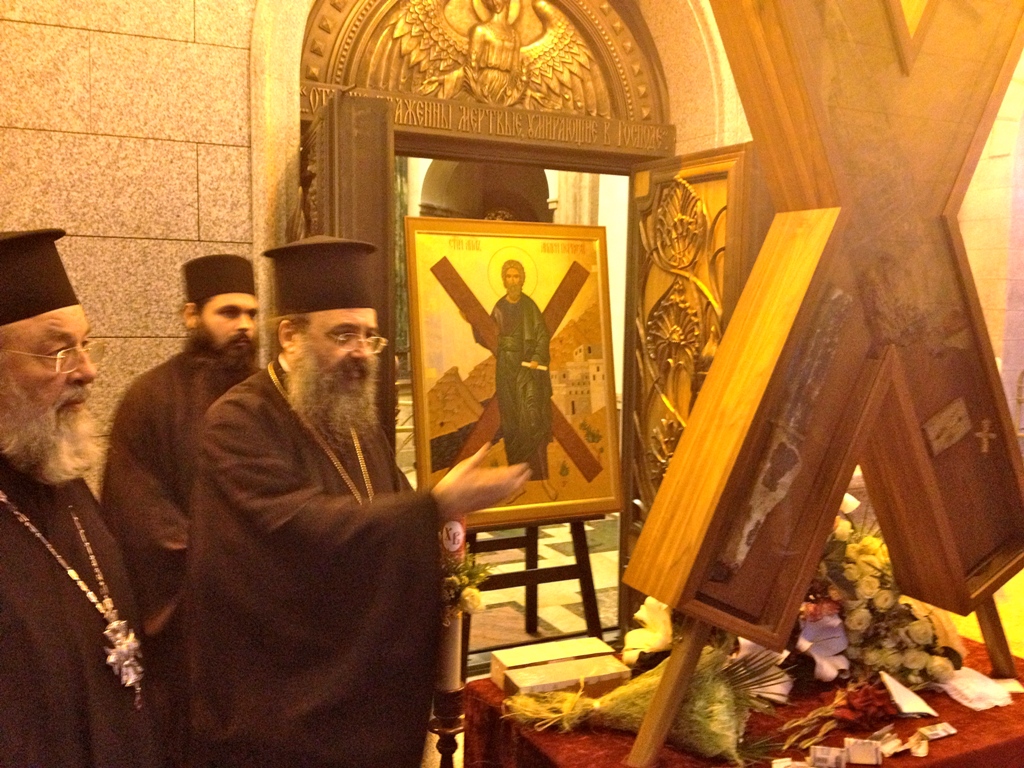 The concert ended and we went into the capacious church hall for a small reception. And we ended the evening by venerating the Cross of Saint Andrew, brought from Patras, Greece and on display in the church courtyard. All along the route of its stay in Russia, Ukraine and Belarus, thousands of faithful have stood in line for hours to venerate these broken pieces of wood. This too is cause for wonder and gratitude.
The official program is over, but today we will visit Saint Elizabeth Convent, have lunch with Roman Catholic Archbishop Tadeusz Kondrusiewicz and then conclude our pilgrimage for the 1025th anniversary with a visit with His Eminence, Metropolitan Filaret of Minsk and Belarus.
A photo gallery can be viewed on the OCA web site and Facebook page.