Psalm 15
O Lord, who shall sojourn in thy tent?
 Who shall dwell on thy holy mountain?
(Psalm 15:1)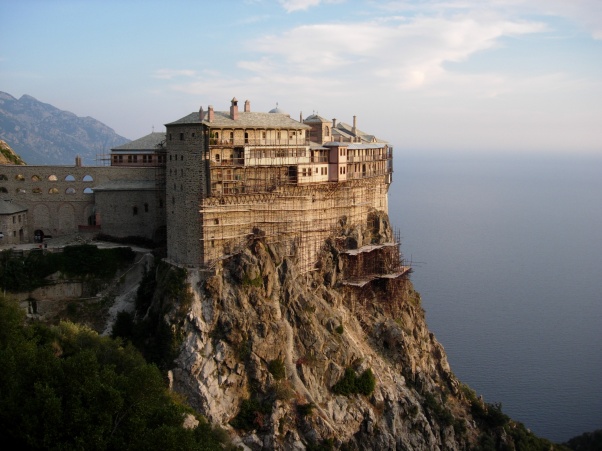 This verse is used on the feast of our Lord's Transfiguration on Mount Tabor. But the "holy mountain" is also the common name for Mount Athos, the 1000-year old community of 20 monasteries in northern Greece. For generations the monks and saints of Mount Athos have been unshakeable witnesses to that single-minded devotion to God's Way that the Psalm speaks of: "He who does these things shall never be moved."
Psalm 15 is a checklist of what behaviors make a person worthy or unworthy to be a worshipper of God and to "sojourn in His tent."
Do I walk blamelessly and do what is right, as God has commanded?
Do I speak the truth in my heart?
Do I slander, gossip and deceive—even ever so slightly, to darken opinions about others?
Do I mistreat my neighbor?
Do I jump on the bandwagon and "take up a reproach" when someone is being criticized?
Do I call out and refuse to fall in with bad behavior, or do I "go along to get along"?
Do I give help, including charitable gifts, when it is needed, without demanding anything in return, or do I "charge interest"?
Do I act and speak fairly, even against my own interests, or am I willing to be "bribed"?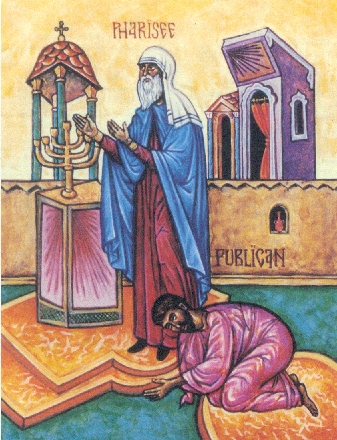 You may decide that you get "100" on this test and can therefore walk proudly into church to worship God. But that's the spiritually dangerous path of the Pharisee who thanked God "that I am not like others." The Orthodox approach to worthiness for worship takes the Publican's view of self-assessment, as in this prayer before communion.
Prayer Before Communion (Saint John of Damascus)
I stand before the doors of Your sanctuary, yet I do not put away my terrible thoughts. O Christ our God ~ Who justified the Publican, had mercy on the Canaanite woman, and opened the gates of Paradise to the Thief ~ open to me the depths of Your love for mankind and, as I approach and touch You, receive me like the Harlot and the woman with an issue of blood: for the one obtained release from her sins by embracing Your sacred feet and the other received healing by only touching the hem of Your garment. Yet I, in my unworthiness, dare to receive Your whole Body! May I not be burned; but receive me even as You received them, and enlighten the senses of my soul, burning up my sinful faults through the prayers and intercessions of her who bore You without human seed, and of the heavenly angelic powers, for You are blessed unto ages of ages. Amen.