Psalm 13
1 How long, O Lord? Wilt thou forget me forever? How long wilt thou hide thy face from me?
2 How long must I bear pain in my soul, and have sorrow in my heart all the day? How long shall my enemy be exalted over me?
3 Consider and answer me, O Lord my God; illumine my eyes, lest I sleep the sleep of death;
4 lest my enemy say, "I have prevailed over him"; lest my foes rejoice because I am shaken.
5 But I have trusted in thy steadfast love; my heart shall rejoice in thy salvation.
6 I will sing to the Lord, because he has dealt bountifully with me.
Psalm 13 is another one of the many "laments" in the Psalter, prayers for times when we are feeling especially down. What I find arresting is that in this prayer of secret inner sorrow and pain, the words we use most often liturgically are the final two verses of trust and gratitude. The Service of General Thanksgiving uses these two lines as the prokeimenon. I will sing to the Lord, because he has dealt bountifully with me. I have trusted in thy steadfast love; my heart shall rejoice in thy salvation.
Thanksgiving is especially profound when it comes not in times of obvious outward and inner satisfaction, success and happiness, but when in the midst of despair and oppression we can summon our trust and hope in the Lord and give thanks even then.
Pensions and Theological Education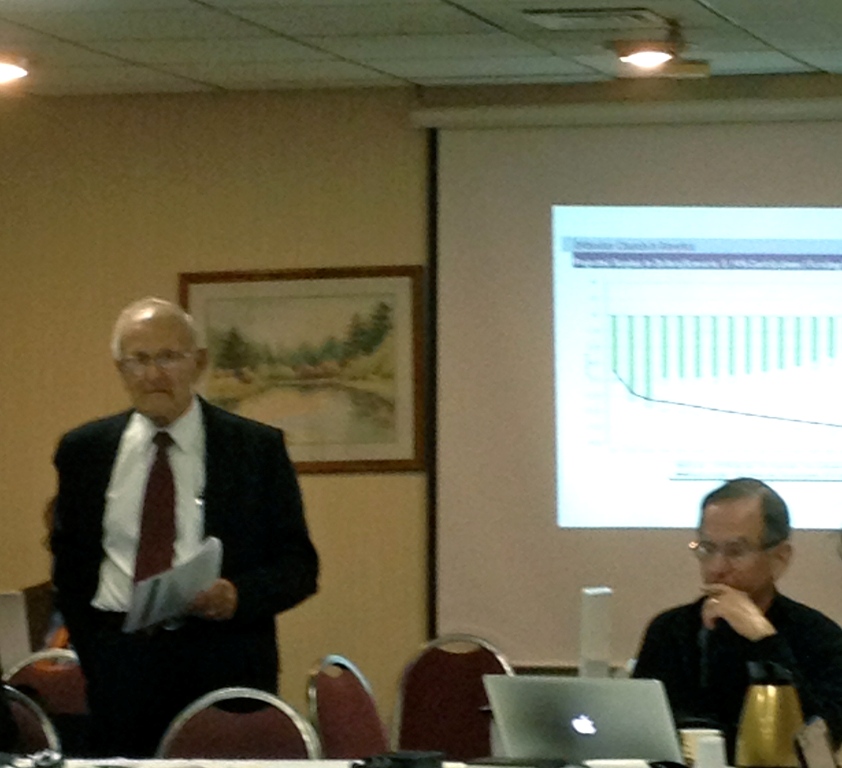 The final session of the Metropolitan Council included a report from the OCA's Pension Board, presented by its chairman, John Sedor. He reviewed the past history of the plan and noted that the aim of the plan's creation in 1976 was to ensure that all clergy have a pension when they retire. Obviously, this can only succeed if the clergy and parishes are contributing, which is why All-American Councils have mandated that participation is required. In recent years this has sometimes been misunderstood, forgotten or ignored by dioceses, parishes and clergy. In response, the Metropolitan Council passed a resolution reaffirming that participation in the pension plan is mandatory for all clergy receiving income and/or housing benefits. Non-participation may only be authorized by the Pension Plan Office and approved by the local bishop.
* * *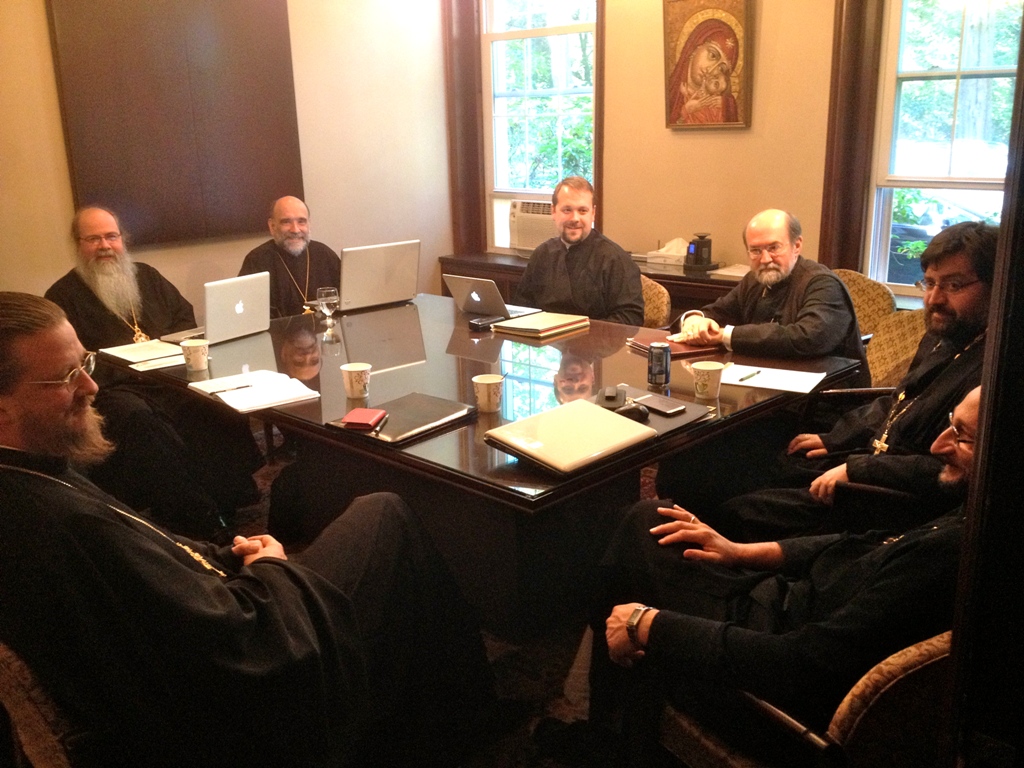 The Board of Theological Education met yesterday afternoon under the chairmanship of Metropolitan Tikhon, who is president of the three OCA seminaries. For the first time in several years the leadership of all three schools was represented: Bishop Michael (Rector of Saint Tikhon's Seminary in Pennsylvania), Father John Behr and Father Chad Hatfield (Dean and Chancellor of Saint Vladimir's Seminary in New York) and Father John Dunlop (Dean of Saint Herman's Seminary in Alaska).
One of the aims of the wide-ranging discussion was to consider how the relationship between the OCA and the seminaries could be strengthened. In addition to creating a line-item in the OCA budget for seminaries—which for a number of years has been absent—the seminary representatives encouraged restoration of the summer parish internship program and strengthening of parish placement fieldwork for seminarians. It was also recommended that the seminary deans should once again meet annually with the Holy Synod.
***
Today His Beatitude and I will be joining Archbishop Nikon and the Assembly of the Albanian Diocese being held in Jamaica Estates, New York.
Meanwhile, preparations are well underway for the outdoor Hierarchical Divine Liturgy to be celebrated tomorrow on the grounds of the Chancery to commemorate the 75th anniversary of Saint Vladimir's and Saint Tikhon's Seminaries, and the 40th anniversary of Saint Herman's Seminary.